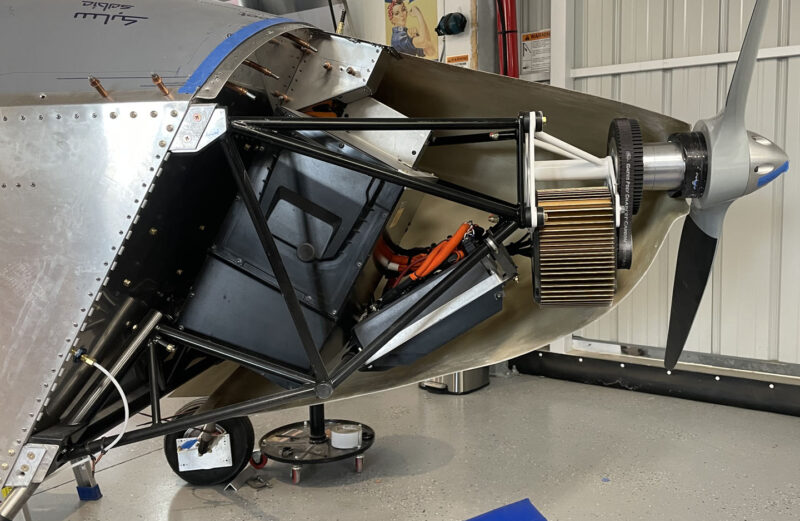 Sonex is pleased to announce that motor/battery mounts are now available to order for the Xenos Motorglider Zaero Electric Propulsion package!

Zaero Electric Motor/Battery Mounts:
Order Now!
Estimated Lead Time:
12 weeks from order
Install a Zero motorcycle electric motor and battery system to power your Legacy or B-Model Xenos Motorglider with support form FLIT LLC.
Developed by Gabriel DeVault, the installation uses the standard Sonex cowlings and AeroVee Spinner with Sensenich Propeller. One of the original developers of the Zero Motorcycle, Gabe has been experimenting with electric powered aircraft for years. Most recently, Gabe installed the Zero-derived "Zaero" propulsion package in a Xenos Motorglider, which was featured on the cover of Kitplanes Magazine.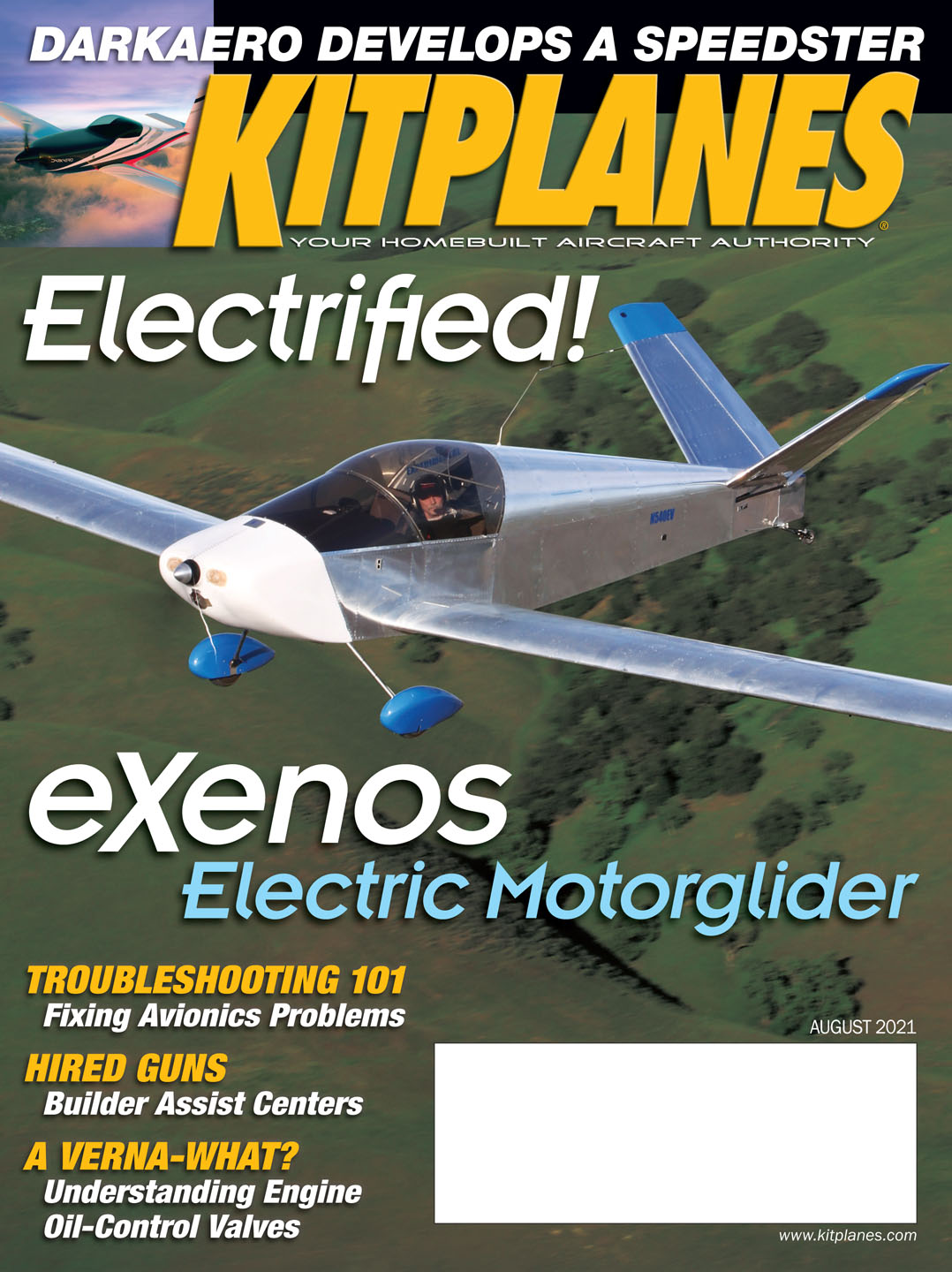 Gabe's Zaero powered Xenos installation, consisting of a Zero Motorcyle fully-electric drivetrain and battery system modified by Gabe for aircraft use, is touted by Kitplanes as the first truly-practical and affordable electric-powered homebuilt aircraft and we agree! The Zaero powered Xenos "can carry two full-size adults and stay aloft for over an hour—more if you can find great lift!"
Through his company, FLIT LLC, Gabe DeVault is providing motor mount/reduction drive units, throttle controllers and general advice to support other Xenos builders as-well as builders of other experimental aircraft types that can use this power package. Sonex now supports builders with airframe battery/motor mounts for installation of the Zaero system on Xenos and Xenos-B Motorgliders! Note that Sonex Aircraft does not consider the Zaero electric propulsion system to be suitable on the Sonex, Waiex, Onex or Sonerai sport aircraft models.
Kitplanes editor at-large Paul Dye is best-known in Sonex circles for his beautiful SubSonex Personal Jet, "Loki," however, Paul and his wife are also building a Xenos Motorglider and they have elected to make the Zaero electric propulsion package installation in their own Xenos! Kitplanes readers and Sonex enthusiasts will be able to follow Paul's installation via blog posts and videos, and his aircraft will receive the first-article battery/motor mount from Sonex Aircraft for testing. Read More from Paul Dye and Gabe DeVault about the Zaero powered e-Xenos installation at www.Kitplanes.com/tag/exenos/
Learn More about the Xenos Motorglider!
Read More About the eXenos in Kitplanes Magazine!