The following events are opportunities to visit the Sonex factory or see Sonex Aircraft and AeroConversions products at airshows. Holiday and shut-down closings are also listed below.
2023 Sonex Holiday Closure Dates
---
SubSonex Air Shows 2023: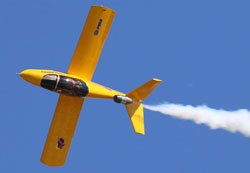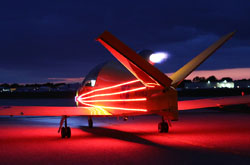 ---
Sun 'n Fun International Fly-In & Expo
The One Week Wonder Waiex-B will be on-display at the EAA exhibit at Sun 'n Fun 2023.
Find your signature on the 2022 One Week Wonder Waiex-B. The aircraft will be in the EAA exhibit at Sun 'n Fun 2023 to celebrate this amazing achievement of EAA volunteers. Stop-by to see the aircraft and get your Sonex questions answered by Sonex, LLC owner and president Mark Schaible.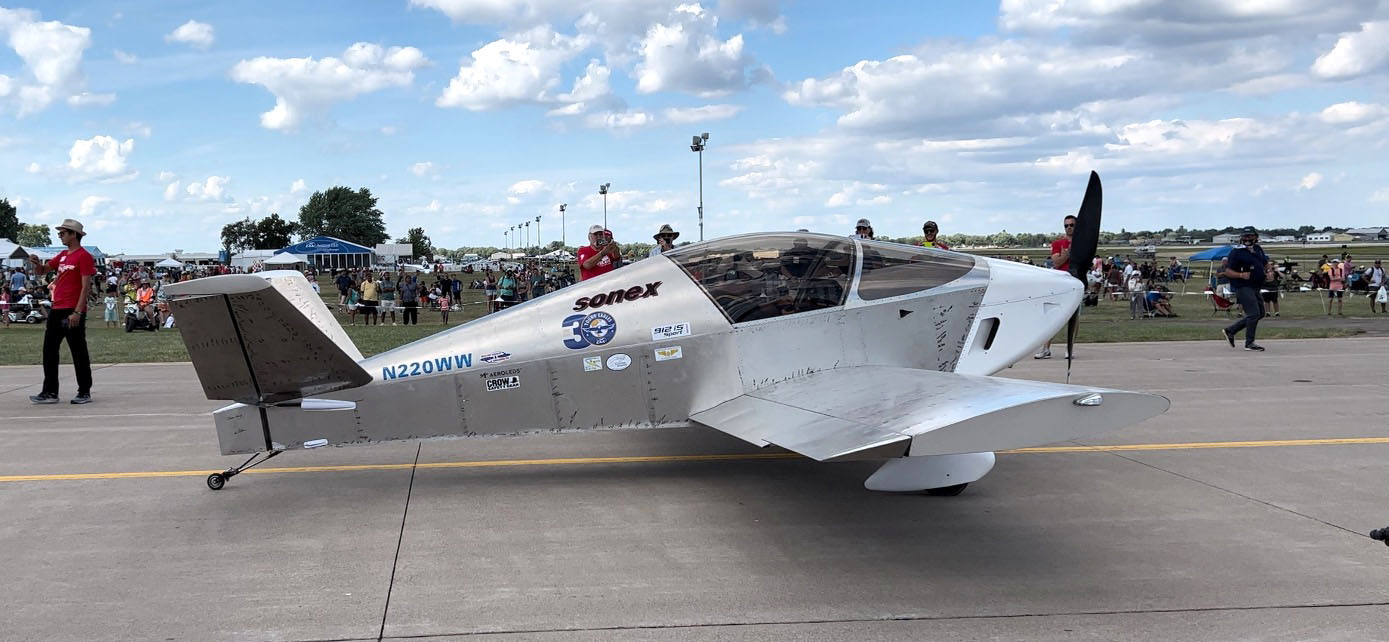 ---
It's our 25th Anniversary in 2023: Sonex would like to invite Sonex pilots to bring their aircraft to our Homecoming Fly-In and AirVenture 2023 in record numbers to celebrate!
Sonex Aircraft Open House and Homecoming Fly-In
July 23, 2023, 10:00 am to 2:00 pm: Oshkosh, WI
Our 19th annual Sonex Open House and Homecoming Fly-In event will be held the day before the official start of EAA AirVenture Oshkosh. Hours: 10:00 am to 2:00 pm.
Stop-by and tour the Sonex factory. Builders, make sure that you stick-around for the group photo at lunch time! All Sonex pilots flying-in to AirVenture are invited to bring their aircraft to this event on Sunday for all to see. You can then participate in the traditional "mass taxi arrival" across the field to show grounds and Sonex homebuilt parking, along with the fleet of factory prototype aircraft!
For Fly-In taxi and parking instructions, download our Sonex Aircraft Fly-In Traffic Instructions
Also be sure to download and study the EAA AirVenture Oshkosh 2023 NOTAM.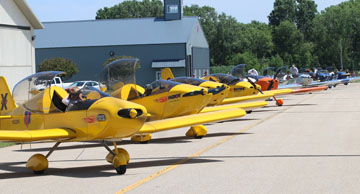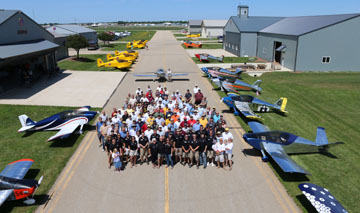 ---
EAA AirVenture Oshkosh
July 24 - 30, 2023: Oshkosh, WI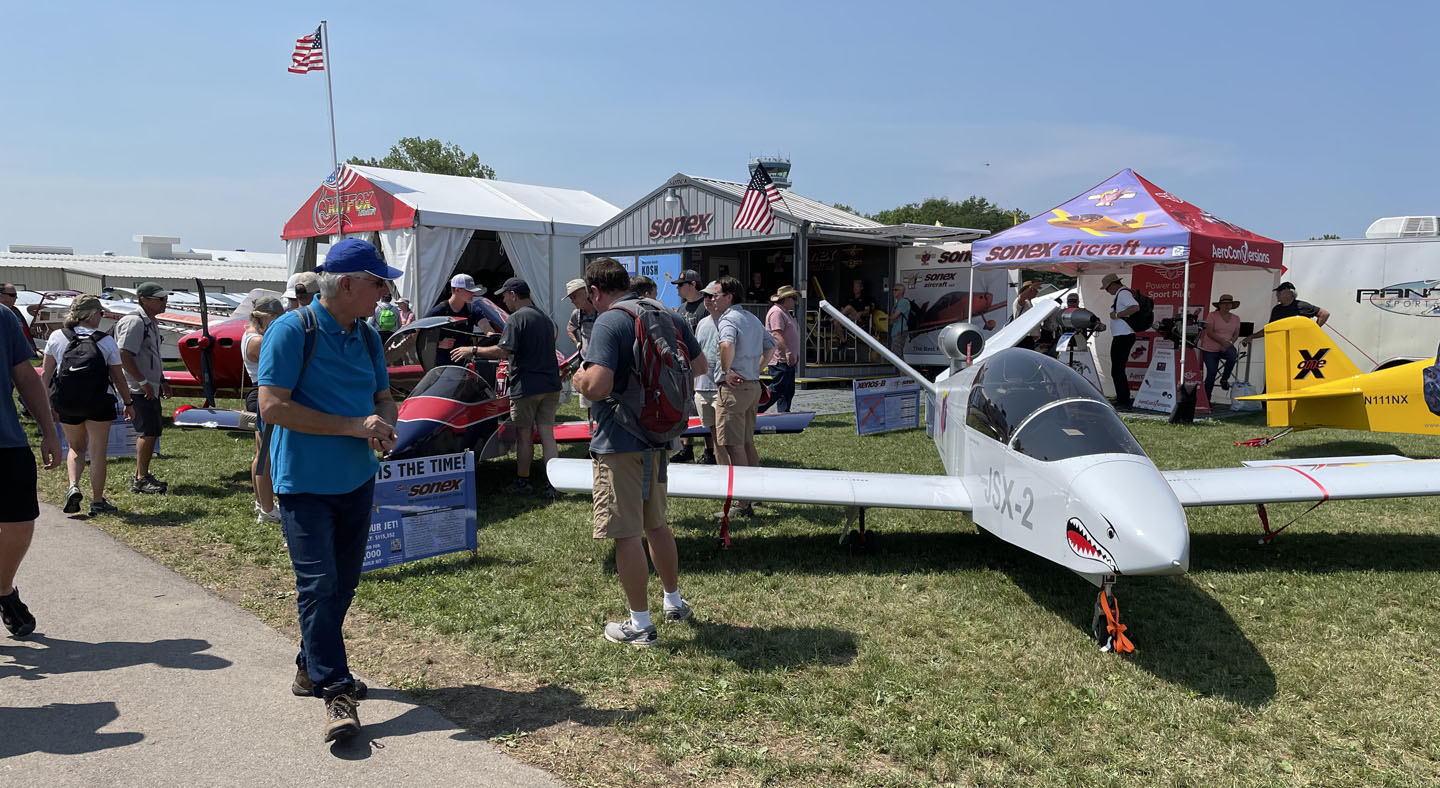 Check-out the action from AirVenture 2022!
---
2023 Sonex Holiday Closure Dates
Sonex will be closed for the following holidays during 2023:
May 29, 2023: Memorial Day
July 3-4, 2023: Independence Day
September 4, 2023: Labor Day
November 23-24, 2023: Thanksgiving Holiday
December 25 to January 2, 2023: Year-End Holiday Shutdown
Sonex will once again be having a year-end shutdown for inventory and other year-end tasks, along with several staff vacation schedules. Our phone lines will be unavailable during this time, however, urgent email correspondence will be replied to as time allows. Note that we will not be processing orders or conducting shipments during this time. You can contact the various Sonex departments via the form on our Contacting Sonex web page.
---