Sonex Aircraft COVID-19 Mask Requirement:
Please note that as-of August 1, 2020 Masks are required to be worn at Sonex Aircraft per State of Wisconsin Office of the Governor Emergency Order #1. All visitors to Sonex Aircraft must wear a mask. If you do not have a face covering, a disposable mask will be provided free of charge.
Sonex Aircraft, LLC
511 Aviation Rd.
Oshkosh, WI 54902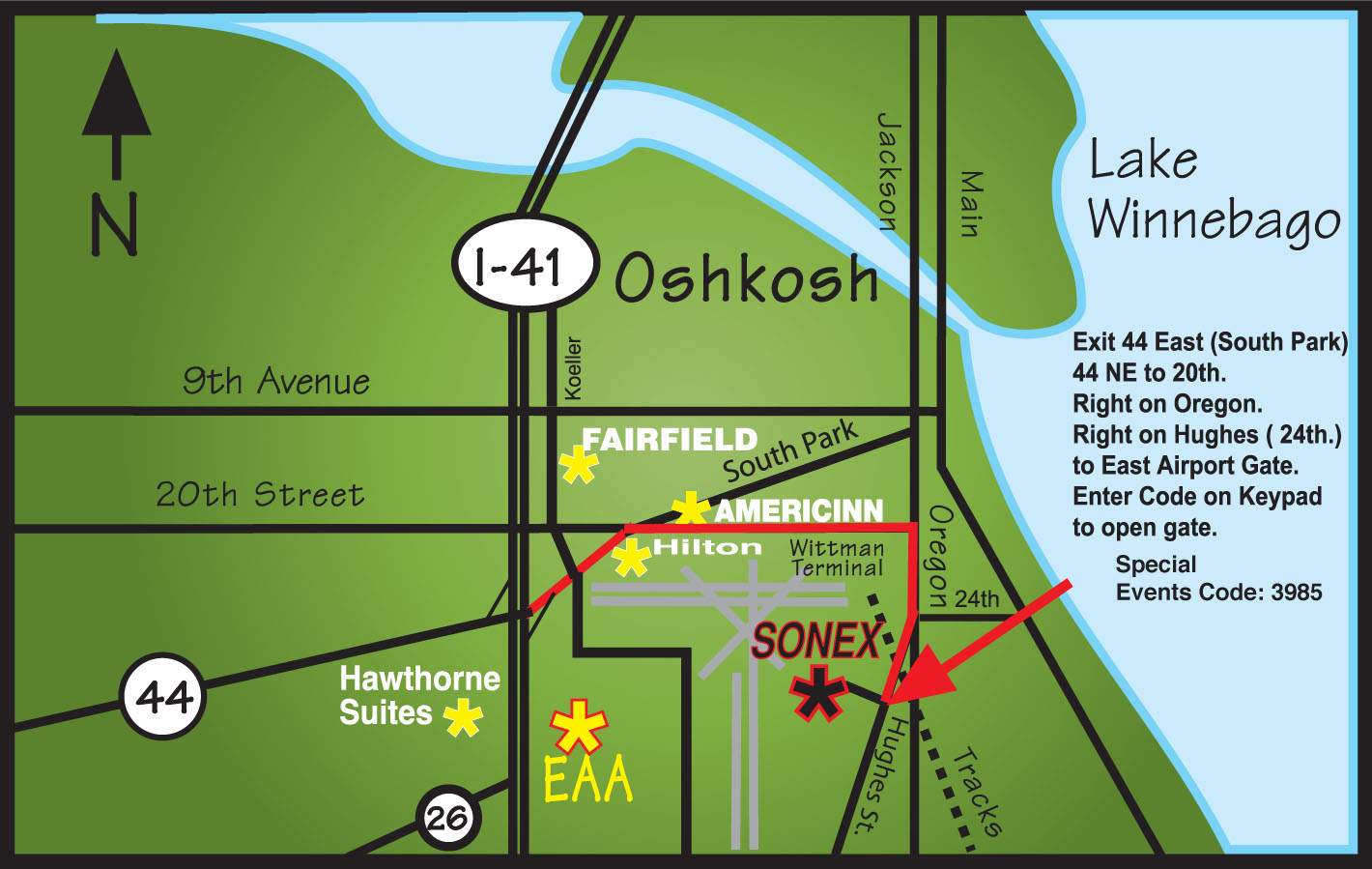 Sonex Factory Tours
Sonex Factory Tours are available. If you would like a factory tour please contact Sonex to make an appointment. Un-announced visits will be accommodated as best our workload permits.
Planned visits are preferred, and will allow our limited staff to best answer your questions and show you our products and facilities. Visits should be planned between 9 AM and 11 AM and 1 PM and 4 PM, Monday through Friday. Please Contact Sonex Orders & Customer Service to schedule your visit.
Demo rides are not available at any time. Your best course of action for experiencing a flight in a Sonex Aircraft is to use our searchable Sonex Builder Database to find a builder near you.
Our aircraft can also be seen flying during EAA AirVenture Oshkosh, and other Sonex Aircraft, LLC events, weather permitting.
---