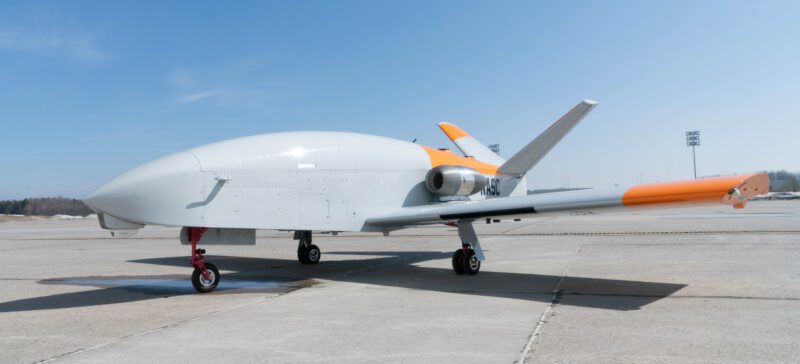 A new unmanned aerial vehicle (UAV) was unveiled at the AUVSI Xponential convention in Orlando Florida today, and it should look quite familiar to Sonex builders and fans! Navmar Applied Sciences Corporation (NASC) has partnered with Sonex Aerospace to develop a twin-engine jet powered UAV called TRACER. Based-upon the SubSonex Personal Jet, the NASC TRACER is a low-cost, high-performance UAV designed for speed, versatility and survivability.
"The easily field-maintainable aircraft is intended for a wide range of operations," reports NASC officials, "including Manned-Unmanned Teaming (MUM-T), reconnaissance, counter UAS, communication relay, insertion into contested airspace, electronic warfare, research and development, military training activities and many other mission sets."
TRACER can be seen at AUVSI Xponential Booth 1401 through April 28th at the Orange County Convention Center in Orlando. Read more about TRACER in the full press release on NASC's web site!
Visit the Sonex Aerospace web site!