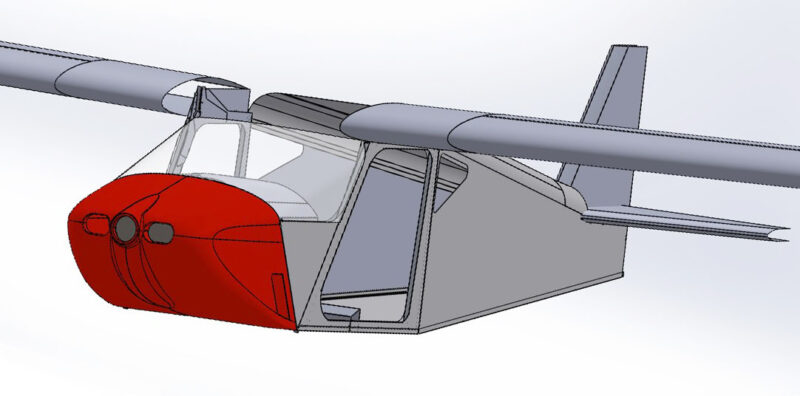 Sonex will be presenting three new webinar presentations over the next three months, hosted by EAA! These new live webinars will cover topics including the upcoming Sonex High Wing aircraft design, Rotax engine installations in Sonex aircraft, and an overview of all Sonex and AeroConversions products.
Webinars are live video broadcast presentations with an interactive interface allowing viewers to submit their questions to the presenter and get answers in real-time. The event will also be recorded and hosted by EAA as archived videos for viewing later if you miss any of the live presentations or would like to watch a presentation again.
December 6th, 2022: Rotax 912 Engines and Sonex Aircraft
Sonex, LLC Owner and President Mark Schaible will talk about Rotax 912 series engine installations in the Sonex aircraft worldwide fleet including customer-designed installations through the years, various mounting types, and the Sonex factory's own installation of the 912iS in the 2022 One Week Wonder. Mark will also give installation, cost, and performance comparisons of Rotax 912 engines in Sonex aircraft vs. other Sonex-approved engine installations. This webinar qualifies for FAA WINGS and AMT credit.
Rotax 912 Engines and Sonex Aircraft
December 6th, 2022 at 7pm – 8:30pm CST
January 23, 2023: EAA Homebuilders Week Sonex Webinar
Get an overview of all Sonex and AeroConversions products! Sonex offers basic, economical, easy-to-build aircraft. Single and two-place aircraft are available. Two models, the Sonex and Sonerai, are available as plansbuilt aircraft. Sonex even offers single-place and two-place jet aircraft. All designs are fully aerobatic when flown as single-place aircraft. The AeroConversions product line includes the AeroVee and AeroVee Turbo engines, AeroInjector, brake systems, trim systems and more. Mark Schaible will discuss all of their designs and the mission of each product.
Homebuilders Week: Sonex and AeroConversions Products
January 23, 2023 at 4pm – 5:15pm CST
February 7, 2023: Sonex High Wing Aircraft Update
Mark Schaible of Sonex, LLC will give a progress update of the new Sonex High Wing aircraft model. See the latest regarding the High Wing's design and prototyping progress in anticipation of the aircraft's debut at AirVenture 2023 and learn more about the new aircraft's planned design features!Stay Tuned for a near-term Sonex High Wing update to our web site later in December, 2022.
Sonex High Wing Aircraft Update
February 7, 2023 at 7pm – 8:30pm CST
Learn More about the Sonex High Wing and sign-up to the High Wing Mailing List!
Learn More about All Supported Sonex Engine Instllations!