PRESS RELEASE:
FOR IMMEDIATE RELEASE
Sonex Aircraft AeroConversions Product Line
Introduces Rotax Engine Mount Attach Bars
July 14, 2017, Oshkosh, WI
Sonex Aircraft, LLC is pleased to introduce a new product from AeroConversions: Rotax Engine Mount Attach Bars. Developed for Sonex/Rotax 912-series engine mounts, AeroConversions Rotax Attach Bars can also be used for custom Rotax 912 engine mounts on any experimental aircraft!
AeroConversions Rotax Attach Bars eliminate the need for expensive and complex Rotax ring mounts and Rotax mount rubbers. As a bed mount system, AeroConversions Rotax Attach Bars bolt directly to Rotax 912-series engines and are designed to use simple AeroConversions AeroVee Shock Mount Rubbers, eliminating the complex shock mount geometry found in other Rotax bed mount systems.
Rotax Attach Bars from AeroConversions weigh just 12.9 ounces each, and sell for $83.50 a piece. AeroConversions AeroVee Rubber Shock Mounts are sold in a set of 8 for only $28.
Rotax engine mounts were first added as an option for Sonex Aircraft kits with the advent of the new B-Model designs. Due to popular demand, Sonex is newly offering Rotax engine mounts for legacy Sonex, Waiex and Xenos aircraft as-well. Sonex B-Model kits offer a choice between AeroVee/AeroVee Turbo, Jabiru 3300, UL Power 260/350-series and Rotax 912-series engine mounts in both standard and tricycle gear configurations.
Sonex Aircraft, LLC is a leader in the experimental kit aircraft industry, providing a series of sport aircraft along with the AeroConversions line of products, which include the AeroVee engine, AeroVee Turbo, AeroInjector and ancillary aviation products. Sonex Aircraft's Sonex, Waiex, and Onex sport planes, the Xenos sport motorglider, and the SubSonex Personal Jet, offer outstanding performance in an easy to build, easy to fly kit package that can be purchased and completed with full technical support at an unrivaled price. Highly regarded as an engineering company, Sonex has diversified its offerings to include Sonex Aerospace LLC, producing the Teros UAS for unmanned and optionally piloted civil and defense missions, while developing other UAS airframes in conjunction with Navmar Applied Sciences Corporation. Sonex and AeroConversions continue to invest heavily in developing new products. Our team is committed to providing simple, elegant and low-cost solutions for sport flying. Simply put, Sonex Aircraft and AeroConversions products provide the Best Performance Per Dollar. Check us out at www.SonexAircraft.com, www.AeroConversions.com and www.SonexAerospace.com
HIGH RESOLUTION IMAGES AVAILABLE FOR DOWNLOAD: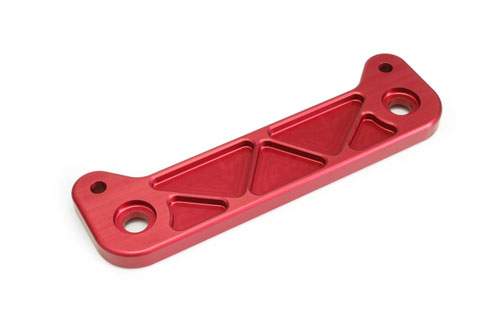 AeroConversions Rotax Engine Mount Attach Bars (Download High Resolution Image: 3.2mb jpeg file)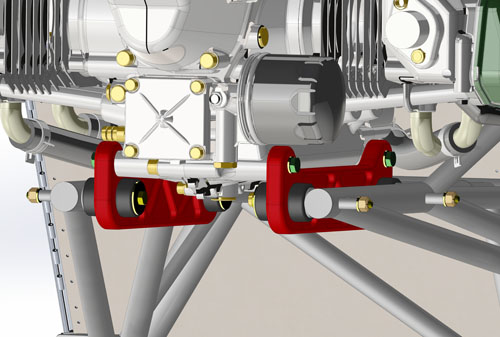 Rotax Attach Bars eliminate the complex shock mount geometry found in other Rotax 912 bed mount systems, and eliminate the need for complex and expensive Rotax ring mounts. (Download High Resolution Image: 9.4mb jpeg file)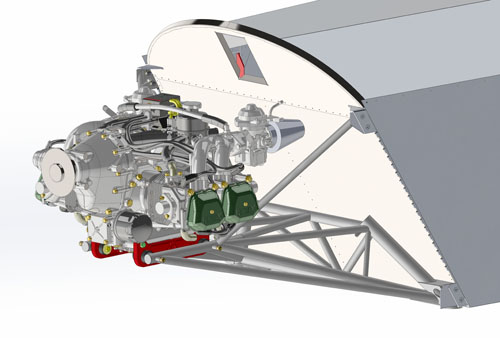 Standard Gear Rotax 912 Engine Mount for Legacy Sonex Aircraft. (Download High Resolution Image: 5.7mb jpeg file)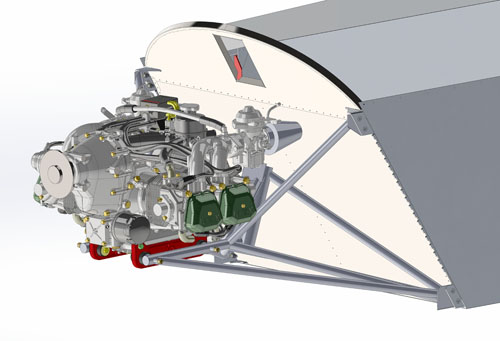 Tricycle Gear Rotax 912 Engine Mount for Legacy Sonex Aircraft. (Download High Resolution Image: 6.2mb jpeg file)
AEROCONVERSIONS ACCESSORIES WEB PAGE: http://www.aeroconversions.com/products/accessories/index.html
LEGACY SONEX AIRCRAFT ROTAX ENGINE MOUNTS: http://www.sonexaircraft.com/eshop/cart.php?target=category&category_id=452
SONEX & WAIEX B-MODELS:
– http://www.sonexaircraft.com/sonex
– http://www.sonexaircraft.com/waiex
XENOS MOTORGLIDER B-MODEL: http://www.sonexaircraft.com/xenos
SUBSCRIBE TO THE SONEX AND AEROCONVERSIONS PUBLIC RELATIONS RSS FEED & MAILING LIST: http://www.sonexaircraft.com/subscribe/#web_updates_list
PRESS CONTACT:
Mark Schaible
Sonex Aircraft, LLC
www.SonexAircraft.com
Phone: (920) 231-8297
Fax:     (920) 426-8333
E-mail: Use our Contact Form
# # #