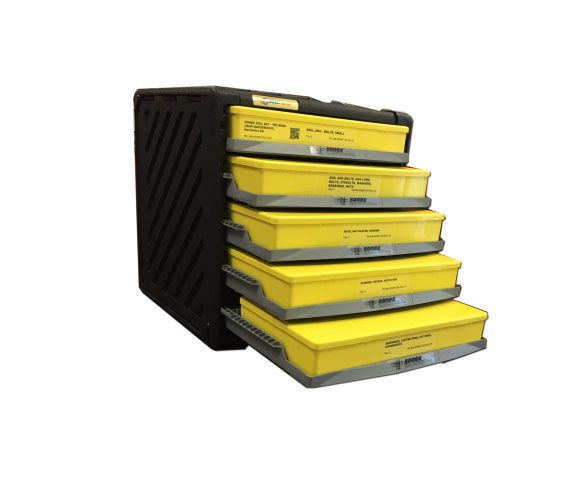 PRESS RELEASE:
FOR IMMEDIATE RELEASE
Sonex Provides Kit Hardware with WBParts!
July 14, 2016, Oshkosh, WI
Sonex Aircraft, LLC is excited to announce a new relationship with aircraft hardware distributor WBParts to provide the company's SmartKits hardware packages with Sonex Aircraft airframe kits! WBParts SmartKits are provided in sturdy impact-resistant plastic toolbox drawer assemblies that are organized, labeled and filled by hardware type and include QR codes for easy re-ordering.
"WBParts has taken thorough steps to provide the closest-possible representation of our published hardware lists, including items that builders traditionally had to source from local hardware stores or non-aviation catalog suppliers," remarks Sonex General Manager Mark Schaible. "Their level of customer service and attention to detail is unparalleled, and ordering replacement hardware using their QR codes with your smart phone is a snap!"
SmartKit hardware packages are available for Onex, Xenos and legacy model Sonex and Waiex aircraft in standard gear and tri-gear varieties. Quick Build Kit hardware packages are also available (Xenos Quick Build hardware coming soon). SmartKits for the new Sonex and Waiex B-Models will be available upon completion of B-Model hardware lists. Effective July 14th, applicable Complete Airframe Kit, Kit-Minus-Tail Package and Quick Build Kit prices will include WBParts SmartKit hardware packages, and SmartKits can also be purchased separately from the Sonex Web Store.
SmartKits bring Six-Sigma / Lean Manufacturing principles to the kit builder's hangar. SmartKits save time and organization, and shortens overall time to completion. Genuine component parts are in each SmartKit and provide manufacturing trace. SmartKits will keep your parts more organized, giving a more enjoyable and fulfilling kit-building experience. Best of all SmartKits can increase the ease of FAA Airworthiness inspection because they incorporate FAA Safety Values.
WBParts, Inc. is an ISO 9001, AS 9120 and FAA AC 00-56 certified distributor. In addition WBParts, Inc. has worked to become ASA-100 Certified in accordance with FAA AC:00-56B and Aviation Suppliers Association standards.
Sonex Aircraft, LLC is a leader in the experimental kit aircraft industry, providing a series of sport aircraft along with the AeroConversions line of products, which include the AeroVee engine, AeroVee Turbo, AeroInjector and ancillary aviation products. Sonex Aircraft's Sonex, Waiex, and Onex sport planes, the Xenos sport motorglider, and the SubSonex Personal Jet, offer outstanding performance in an easy to build, easy to fly kit package that can be purchased and completed with full technical support at an unrivaled price. Highly regarded as an engineering company, Sonex has diversified its offerings to include the Teros line of UAV aircraft for civil and defense missions in conjunction with Navmar Applied Sciences Corporation. Sonex and AeroConversions continue to invest heavily in developing new products. Our team is committed to providing simple, elegant and low-cost solutions for sport flying. Simply put, Sonex Aircraft and AeroConversions products provide the Best Performance Per Dollar. Check us out at www.SonexAircraft.com and www.AeroConversions.com
HIGH RESOLUTION IMAGES AVAILABLE FOR DOWNLOAD: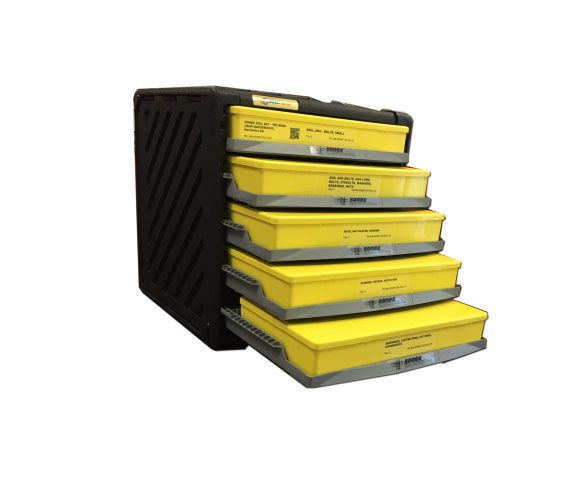 WBParts SmartKits are provided in sturdy impact-resistant plastic toolbox drawer assemblies that are organized, labeled and filled by hardware type and include QR codes for easy re-ordering. (Download High Resolution Image: 1.3mb jpeg file)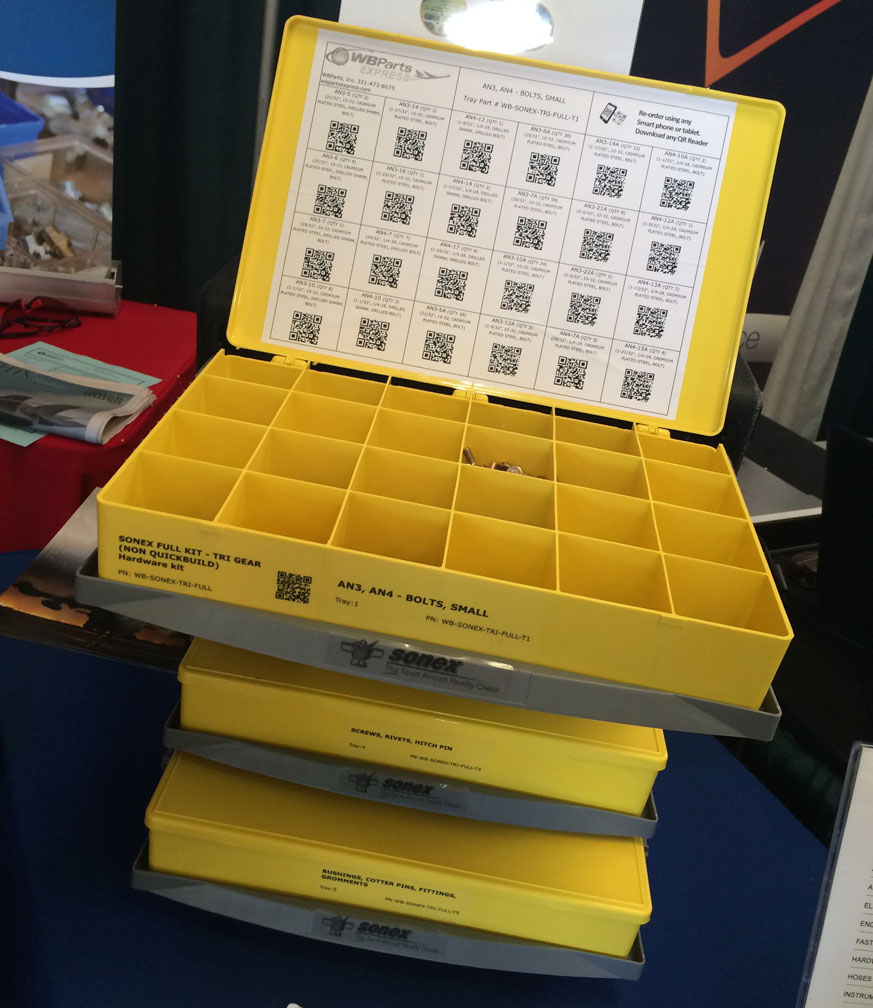 WBParts SmartKits are provided in sturdy impact-resistant plastic toolbox drawer assemblies that are organized, labeled and filled by hardware type and include QR codes for easy re-ordering. (Download High Resolution Image: 3mb jpeg file)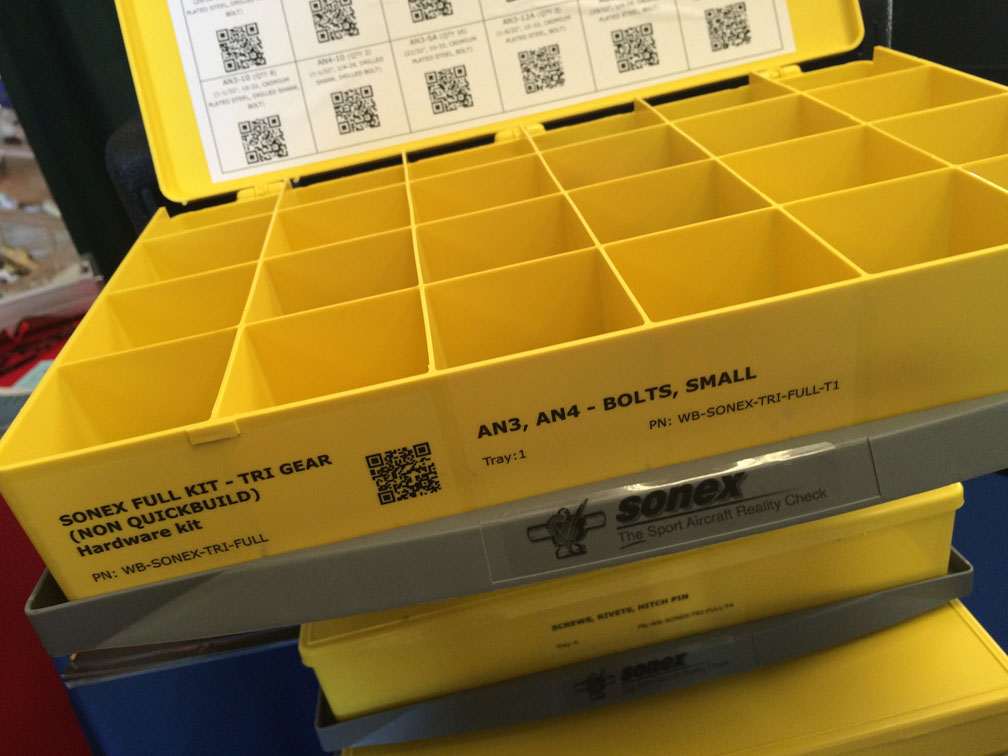 WBParts SmartKits are provided in sturdy impact-resistant plastic toolbox drawer assemblies that are organized, labeled and filled by hardware type and include QR codes for easy re-ordering. (Download High Resolution Image: 3.2mb jpeg file)

SONEX AIRCRAFT HARDWARE WEB PAGE: http://www.sonexaircraft.com/hardware-lists
WBPARTS WEB SITE: http://wbpartsexpress.com
SUBSCRIBE TO THE SONEX AND AEROCONVERSIONS PUBLIC RELATIONS RSS FEED & MAILING LIST: http://www.sonexaircraft.com/subscribe/#web_updates_list
PRESS CONTACT:
Mark Schaible
Sonex Aircraft, LLC
www.SonexAircraft.com
Phone: (920) 231-8297
Fax:     (920) 426-8333
E-mail: Use our Contact Form
# # #