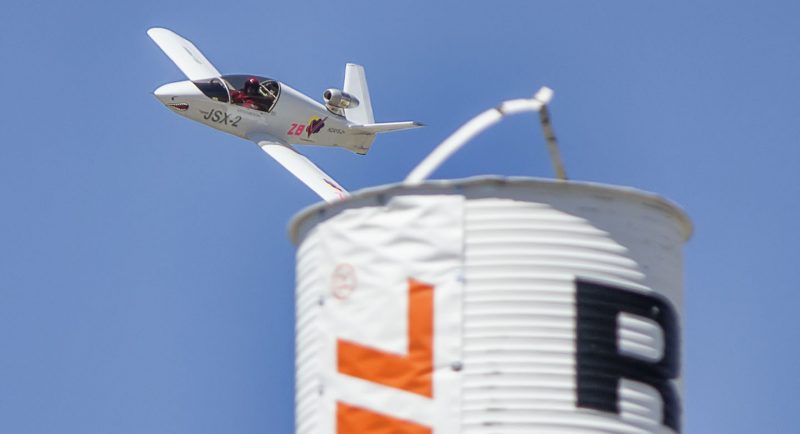 PRESS RELEASE
FOR IMMDEDIATE RELEASE
SubSonex Personal Jet Approved for Reno Air Races
June 14, 2018, Oshkosh, WI
Sonex Aircraft is announcing a collaboration with High Performance Aircraft Group to showcase the SubSonex Personal Jet. High Performance Aircraft Group debuted the SubSonex at this year's Pylon Racing Seminar (also known as "Rookie School") last week, June 7-10 at Reno Stead airport in preparation and training for the National Championship Air Races in September. The SubSonex was taken through various flight scenarios by three-time Reno Gold champion Pete Zaccagnino and exceeded performance expectations.
"The plane has been approved for racing, and now we have to get to work in preparation for training enough pilots to create a new race!" remarks Pete. "I believe we got eight flights in and everyone loved it. It was a blast on the course."
During the four-day event, the SubSonex participated in formation flights with as many different aircraft as time allowed. This included fingertip, echelon, cross-unders, pitch out rejoins and recoveries. Due to runway construction at Stead airport, only Saturday and Sunday were available for track time during this year's PRS. Very high winds prevented all flights on Saturday, so all time on the track had to be accomplished on Sunday. "I did three flights on the track and everyone loved the SubSonex," writes Pete, "First time in history for this jet design to make flights on the Reno race course!" Flights during PRS were conducted on the Jet/Unlimited course, however, Sonex Aircraft and High Performance Aircraft Group are hoping to gain approval for future testing and exhibition racing on the shorter courses, designed for aircraft closer to the SubSonex's speed envelope and level of maneuverability.
High Performance Aircraft Group will showcase the SubSonex Personal Jet at a variety of aviation events throughout the season, to be announced. The jet has earned a top-level endorsement from Pete Zaccagnino and equally impressive accolades from attendees at the year's Rookie School – a true testament to the design and craftsmanship of the SubSonex aircraft.
Zaccagnino is flying SubSonex model JSX-2 factory prototype number 2, also known at the Sonex factory as "Sharkie," for these racing and demonstration flights while JSX-2 factory prototype number 1 is on the airshow circuit for its third season performing day and night pyro aerobatic air shows around the nation by Bob Carlton of Vertigo Airshows. The SubSonex Personal Jet is offered to Sonex Aircraft customers as a Quick Build aircraft kit and is powered by the PBS TJ-100 turbojet engine. The airframe kit plus engine price is under $100,000 and complete costs to purchase and complete a SubSonex kit start at only $108,000 – for a JET!
High Performance Aircraft Group, based in Park City, UT is headed by aeronautical engineer and 3-time world champion race pilot Peter Zaccagnino. Pete has flown throughout the world and performed specialized flight testing for various aircraft manufacturers in both civilian and military aircraft. He has over 22,000 flight hours in hundreds of aircraft types. High Performance Aircraft Group specializes in flight testing, high performance aircraft training, global aircraft placement, aircraft management and acquisition. Pete will be racing in this year's National Championship Air Races in the Jet Class and Sport Class. We expect championships in both!
Sonex Aircraft, LLC celebrates its 20thanniversary in 2018 and is a leader in the experimental kit aircraft industry, providing a series of sport aircraft along with the AeroConversions line of products, which include the AeroVee engine, AeroVee Turbo, AeroInjector and ancillary aviation products. Sonex Aircraft's Sonex, Waiex, and Onex sport planes, the Xenos sport motorglider, and the SubSonex Personal Jet offer outstanding performance in an easy to build, easy to fly kit package that can be purchased and completed with full technical support at an unrivaled price. Highly regarded as an engineering company, Sonex has diversified its offerings to include Sonex Aerospace LLC, producing the Teros Group 4 UAS for unmanned and optionally piloted civil and defense missions, while developing other UAS airframes in conjunction with Navmar Applied Sciences Corporation. Sonex and AeroConversions continue to invest heavily in developing new products. Our team is committed to providing simple, elegant and low-cost solutions for sport flying. Simply put, Sonex Aircraft and AeroConversions products provide the Best Performance Per Dollar. Check us out at www.SonexAircraft.com, www.AeroConversions.com and www.SonexAerospace.com
HIGH RESOLUTION IMAGES AVAILABLE FOR DOWNLOAD: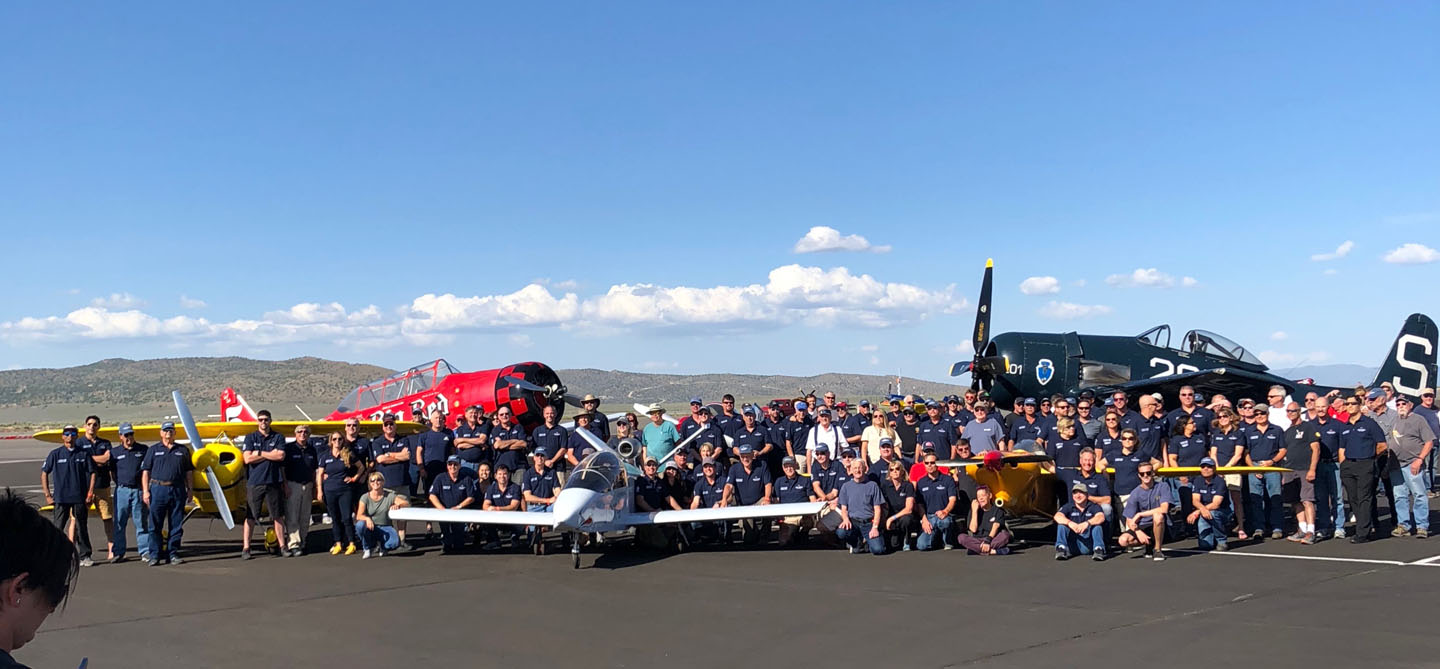 SubSonex was featured front-and-center in the Reno Air Racing Association 2018 Pylon Racing Seminar group photo (Download High Resolution Image: 410kb jpeg file)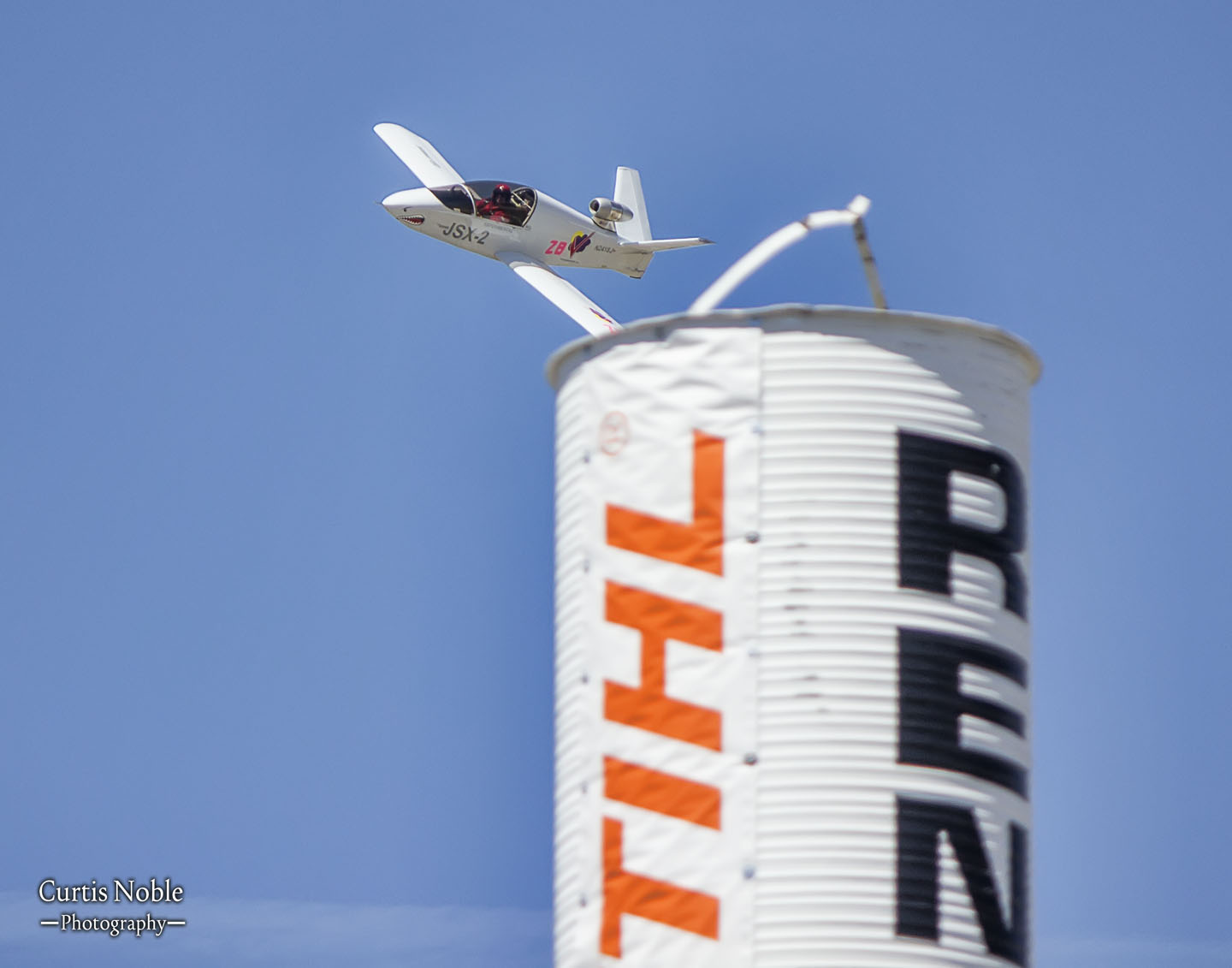 3-time Reno Gold champion Pete Zaccagnino rounds a pylon on the Reno race course in SubSonex JSX-2 "Sharkie" (Download High Resolution Image: 3mb jpeg file)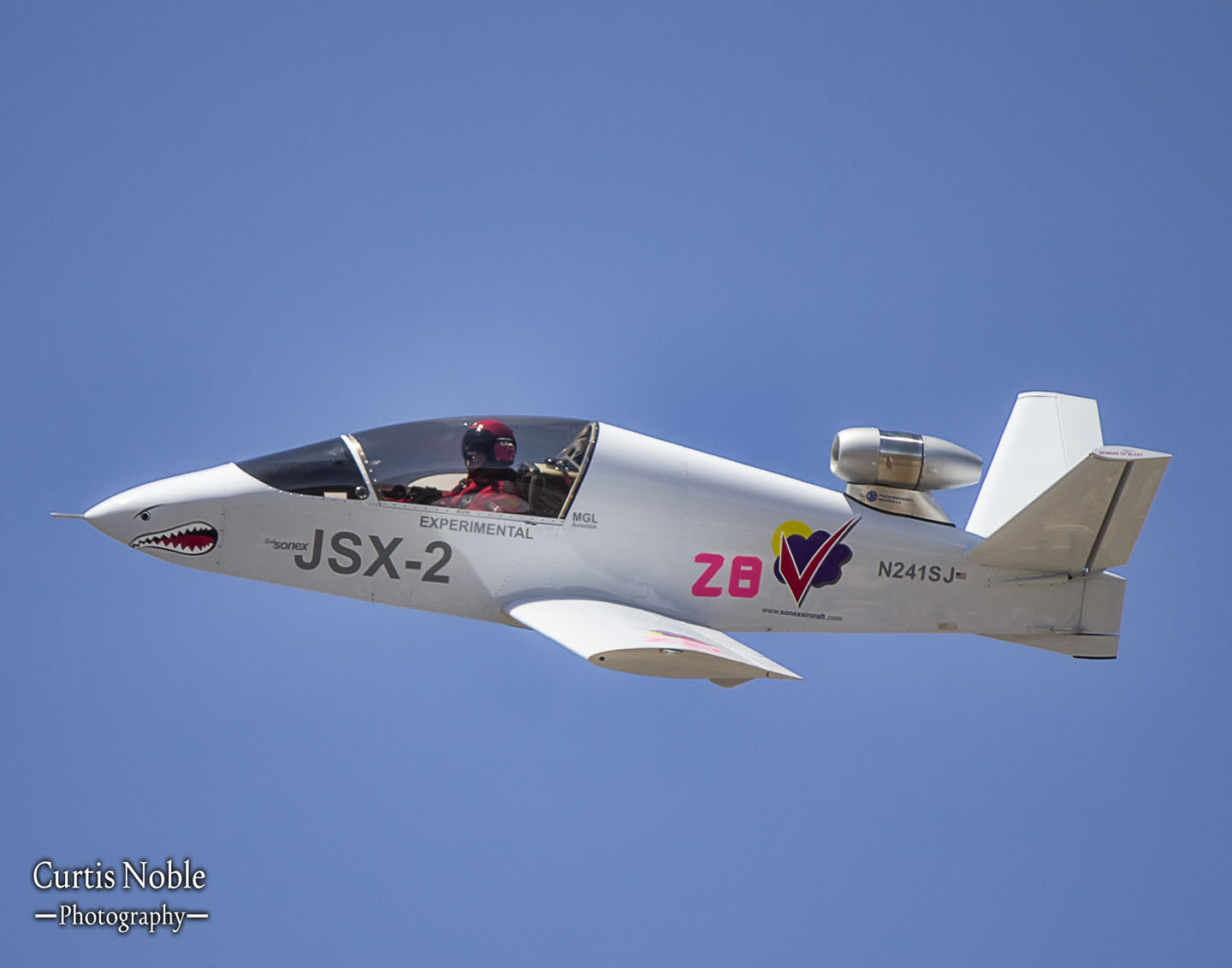 SubSonex JSX-2 "Sharkie" on the Reno race course piloted by 3-time Reno Gold champion Pete Zaccagnino (Download High Resolution Image: 4mb jpeg file)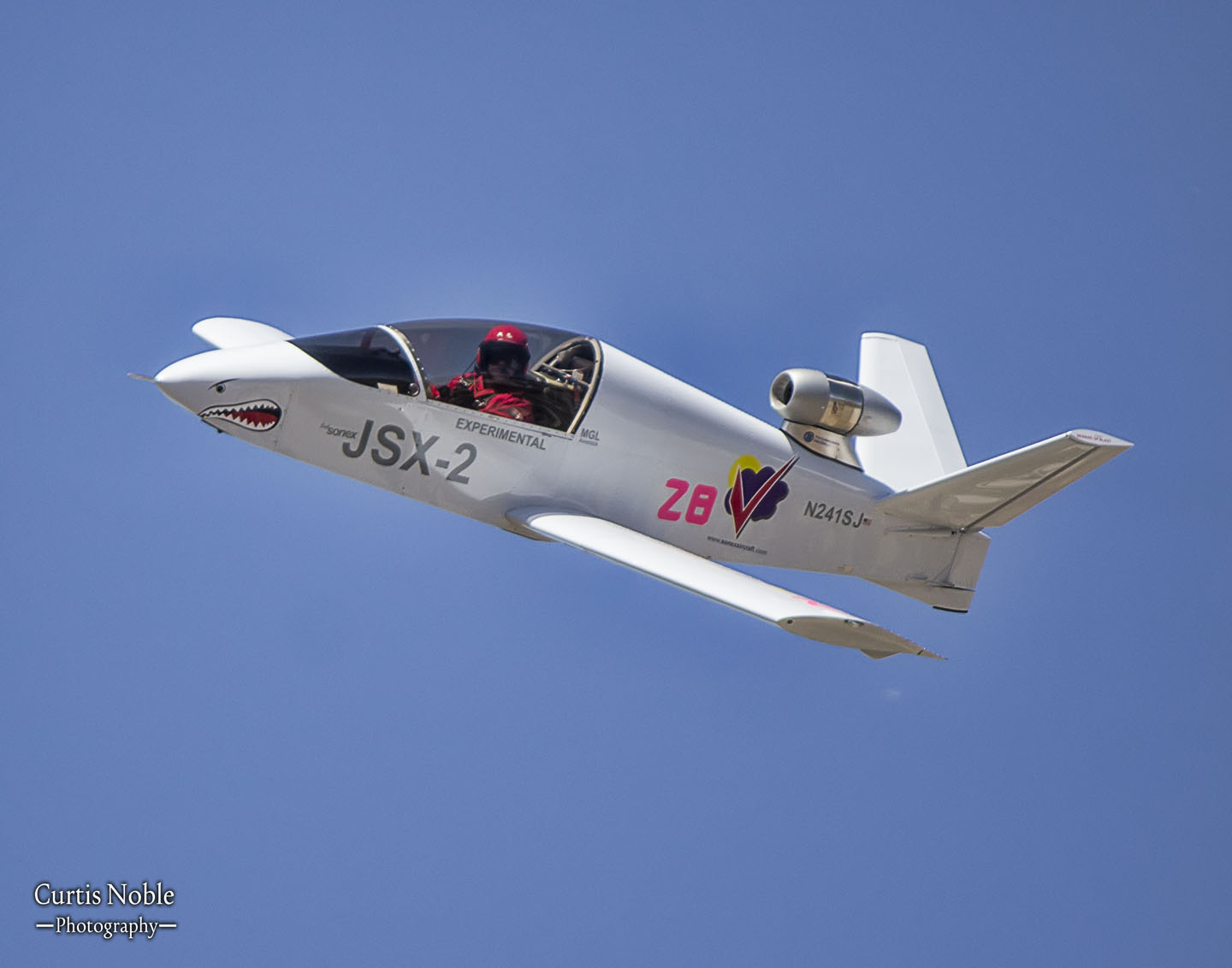 SubSonex JSX-2 "Sharkie" on the Reno race course piloted by 3-time Reno Gold champion Pete Zaccagnino (Download High Resolution Image: 3mb jpeg file)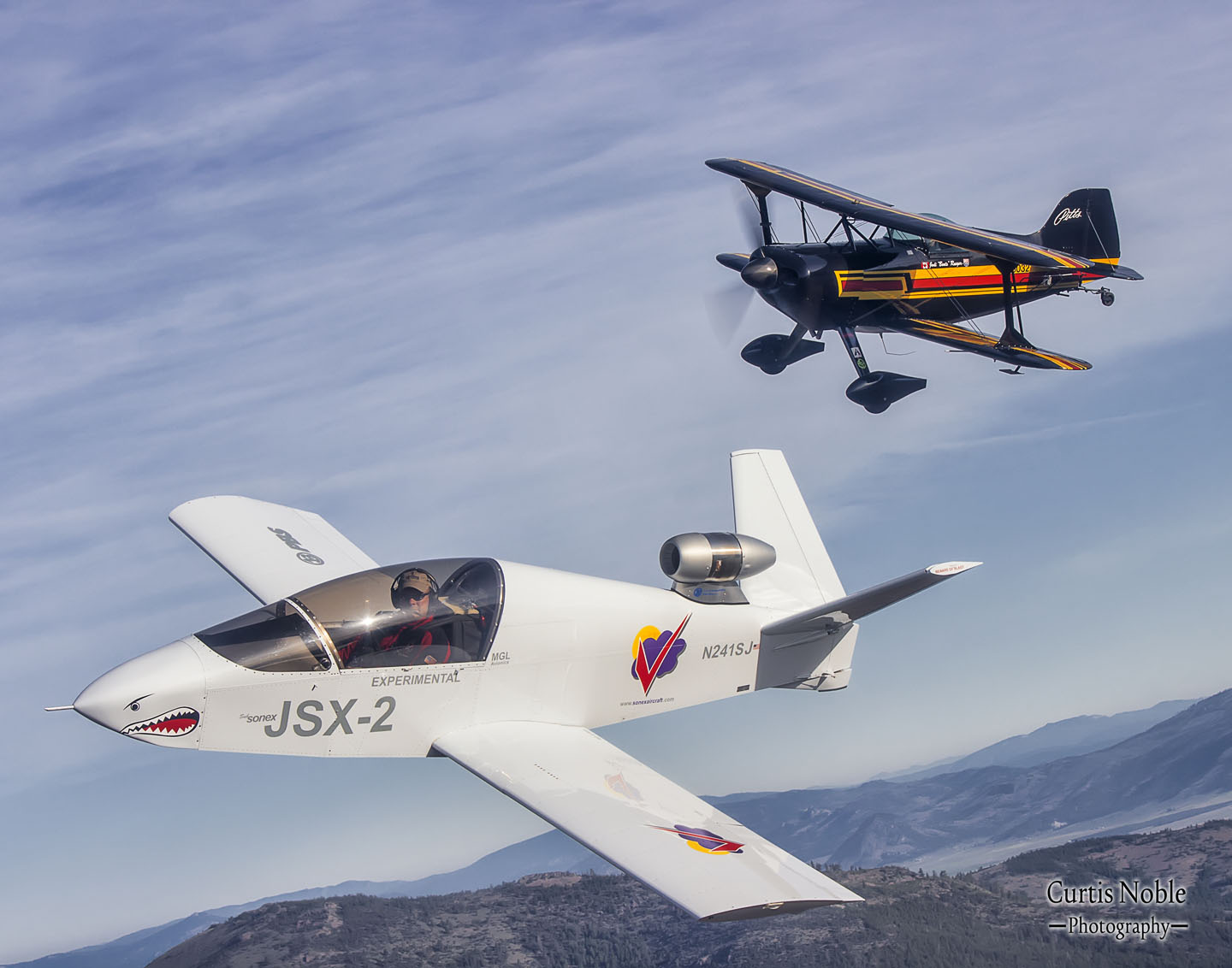 In addition to time on the race course, the SubSonex participated in formation flights with as many different aircraft as time allowed to evaluate its ability to fly with varied aircraft types (Download High Resolution Image: 7mb jpeg file)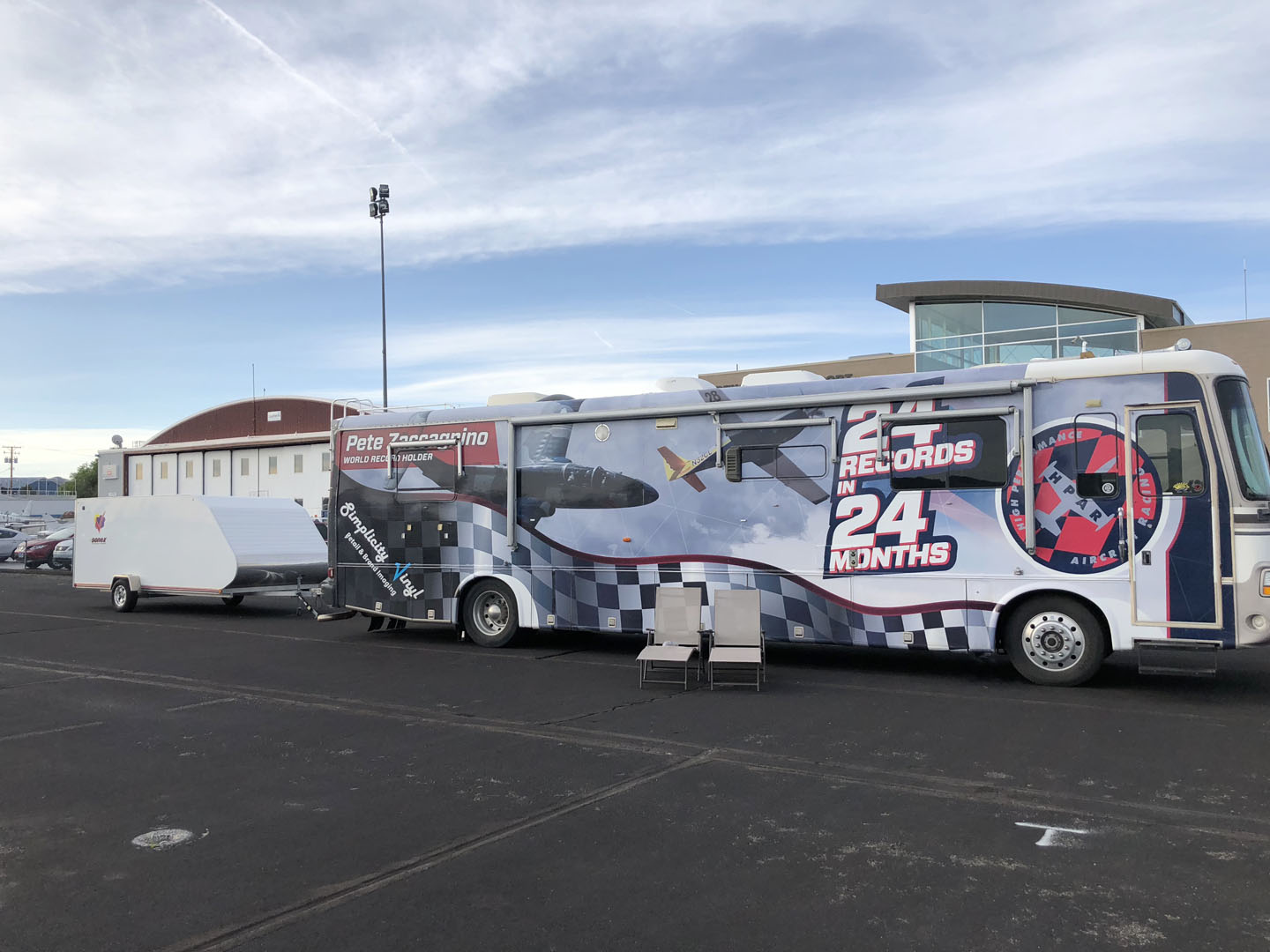 The SubSonex trailer was towed to Reno behind Pete Zaccagnino's RV, demonstrating a very economical logistics model for the SubSonex to participate in air racing and air shows (Download High Resolution Image: 4mb jpeg file)
RENO AIR RACING ASSOCIATION WEB SITE: https://airrace.org/
RENO AIR RACING ASSOCIATION PYLON RACING SEMINAR: https://airrace.org/racing/rookie-school/
HIGH PERFORMANCE AIRCRAFT GROUP SUBSONEX ASSEMBLY TIME-LAPSE VIDEO:
https://youtu.be/itTtt_KgmHY
SUBSONEX HOME PAGE:
http://www.sonexaircraft.com/subsonex
SUBSCRIBE TO THE SONEX AND AEROCONVERSIONS PUBLIC RELATIONS RSS FEED & MAILING LIST: http://flysonex.com/subscribe/#web_updates_list
PRESS CONTACT:
Mark Schaible
Sonex Aircraft, LLC
www.SonexAircraft.com
Phone: (920) 231-8297
Fax: (920) 426-8333
E-mail: Use our Contact Form
# # #