PRESS RELEASE:
FOR IMMEDIATE RELEASE
Sonex Media Events and Announcements for Sun 'n Fun 2016:
Sonex and Waiex B-Models Unveiled

SubSonex Personal Jet Now More Affordable

Xenos Motorglider Quick Build Kits Available
March 30, 2016, Oshkosh, WI
Sonex and Waiex B-Models Unveiled:
Sonex Aircraft, LLC will be debuting the new B-Model design for Sonex and Waiex aircraft at Sun 'n Fun 2016. A tailwheel, AeroVee Turbo powered Waiex-B will be officially unveiled during a press event on opening day of the show, Tuesday April 5th at 9:30am in the Sonex Aircraft booth, NE-11&29, and will be on-display throughout the show. This will be the public's first opportunity to see the completed B-Model aircraft, as CAD renderings have only been released to-date. Sun 'n Fun will also serve as the official opening of the Sonex and Waiex B-Model order book, as only placeholder Kit Reservation Deposits have been accepted thus-far. B-Model Tail Kits are available for immediate shipping. Full kits and other B-Model sub-kits will begin shipping in June.
The Waiex-B on-display at Sun 'n Fun features an MGL Avionics iEFIS Explorer 8.5″ dual-screen avionics suite, continuing the long-standing relationship held by Sonex Aircraft and MGL. Dynon Avionics has also stepped-up to the plate with their own B-Model package: a dual-screen Dynon SkyView Quick Panel with Advanced Flight Systems Control Module integration. The exciting new B-Model Dynon package will be on-display in the Sonex Booth with a working mock-up panel. Additionally UL Power will be on-hand in the Sonex Booth to speak to prospective B-Model customers interested in the UL-350 series engines for their project, while the AeroVee Turbo will be prominently on-display on the aircraft. Sonex and Waiex B-Models are available with 4 engine mount options: AeroVee/AeroVee Turbo, Jabiru/CAMit 3300, UL-350 series, and Rotax 912 series.
"What is the B-Model?" asks Sonex designer and founder John Monnett, "It's what you've been asking for! More of everything you want in a sport aircraft: More room and comfort, more panel space, more fuel, more engine choices, and more standard features combined with reduced build time and the same great Sonex and Waiex flight characteristics."
For Sun 'n Fun attendees looking for more information, a forum covering the Sonex and Waiex B-Models will be held on Wednesday, April 6h at 9am in forum classroom 11.
Learn More about the B-Models at: http://www.sonexaircraft.com
FMI: B-Model Announcement Press Release (02/18/16): http://www.sonexaircraft.com/pr_021816
SubSonex Personal Jet Now More Affordable:
Sonex Aircraft, LLC is excited to announce a new sales strategy for the SubSonex Personal Jet, with a drastically reduced airframe price to put this unparalleled aircraft into the hands of more pilots! The SubSonex package is now available in separate purchases of Airframe, PBS TJ-100 engine, optional BRS package, and other optional accessories. The SubSonex airframe is available as an EAB-compliant Quick Build kit package for the amazing price of $42,000! The very-complete airframe kit only needs engine, avionics, upholstery and finishing materials in-order to fly, offering a "Sub-100 SubSonex" kit plus engine package for only $97,000, and allowing customers to split those costs over the span of the aircraft's build time.
"At this phase of the aircraft's development, many previously-unknown cost factors have been defined, and we can apply more-efficient costing and Quick Build construction processes to produce the kit," remarked Sonex GM Mark Schaible. The SubSonex program has reached a tremendous level of maturity in its design and production phases of development. The aircraft has reached a level of maturity when it comes to flight test and fleet hours with reliable service as well, thanks in large part to the efforts of Bob Carlton: flying many test flight hours in JSX-2 N141SJ, plus multiple aerobatic performances (day and night) at 9 airshows during the 2015 show season with many practice and media flights. In addition, Sonex now has its second JSX-2 prototype flying, N241SJ, along with first flights of the first customer-built SubSonex by Redge Greenberg. Milestones in pilot certification have also been passed, with 10 LOA's issued to-date for the SubSonex design, which further cements a place for the SubSonex within FAA policy. "We have a great airplane that has been thoroughly tested, refined and well- proven," continues Schaible, "an airplane that satisfies the wildest flying dreams of most pilots: to own and fly a little aerobatic jet 'fighter.' We need to make the dream a reality for more pilots, and get back to our 'Reality Check' roots by making this fantastic aircraft design attainable to more pilots."
The SubSonex can be seen in the Sonex booth NE-11/29 and in the air over Lakeland as 2015 Bill Barber Award winner Bob Carlton returns to Sun 'n Fun with his impressive SubSonex aerobatic airshow act, along with several showcase fly-by's throughout the week. Bob will by flying both his aerobatic day show and his legendary "Fire & Lights" night pyro aerobatics at SNF 2016. For a preview of Bob's amazing SubSonex jet routine, see our new AirVenture 2015 airshow video on the Sonex Aircraft YouTube channel: https://www.youtube.com/c/SonexAircraftLLC
Sonex Founder John Monnett and Bob Carlton will present an informational forum about the SubSonex Personal Jet on Friday, April 8th at 9am in forum classroom 9.
SubSonex FMI: http://www.sonexaircraft.com/subsonex
Bob Carlton FMI: http://www.vertigoairshows.com
Xenos Motorglider Quick Build Kits Available:
Due to popular demand, Sonex Aircraft is now offering Quick Build Kits for the Xenos Motorglider! Quick Build upgrade price for the Xenos Complete Airframe Kit is $16,000 and includes all the same features as Sonex, Waiex and Onex Quick Build Kits: completed fuselage with canopy installed, completed wing panels, and the wings are rigged to fuselage. These Quick Build upgrade options drastically reduce build time and reduce the level of skill required to complete the aircraft. Quick Build Sonex Aircraft kits offer the fastest build possible within the bounds of Experimental/Amateur-Built homebuilding regulations.
The Xenos Motorglider is a tremendous value, offering versatile soaring capabilities at an unmatched price in the motorglider market. Learn More about the Xenos at SonexAircraft.com/xenos
Quick Build Kits FMI: http://www.sonexaircraft.com/quick-build-kits
Sonex Aircraft, LLC is a leader in the experimental kit aircraft industry, providing a series of sport aircraft along with the AeroConversions line of products, which include the AeroVee engine, AeroVee Turbo, AeroInjector and ancillary aviation products. Sonex Aircraft's Sonex, Waiex, and Onex sport planes, the Xenos sport motorglider, and the SubSonex Personal Jet, offer outstanding performance in an easy to build, easy to fly kit package that can be purchased and completed with full technical support at an unrivaled price. Highly regarded as an engineering company, Sonex has diversified its offerings to include the Teros line of UAV aircraft for civil and defense missions in conjunction with Navmar Applied Sciences Corporation. Sonex and AeroConversions continue to invest heavily in developing new products. Our team is committed to providing simple, elegant and low-cost solutions for sport flying. Simply put, Sonex Aircraft and AeroConversions products provide the Best Performance Per Dollar. Check us out at www.SonexAircraft.com and www.AeroConversions.com
HIGH RESOLUTION IMAGES AVAILABLE FOR DOWNLOAD:
https://www.dropbox.com/sh/akrnx2lfdcssqbe/AACTSni9GnRsA_1Aiu3Rbnbda?dl=0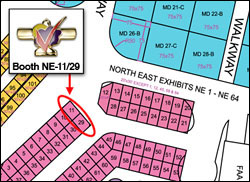 Sonex Aircraft SNF Booth: NE-11/29
SUBSCRIBE TO THE SONEX AND AEROCONVERSIONS PUBLIC RELATIONS RSS FEED & MAILING LIST: http://www.sonexaircraft.com/subscribe/#web_updates_list
PRESS CONTACT:
Mark Schaible
Sonex Aircraft, LLC
www.SonexAircraft.com
Phone: (920) 231-8297
Fax:     (920) 426-8333
E-mail: Use our Contact Form
# # #