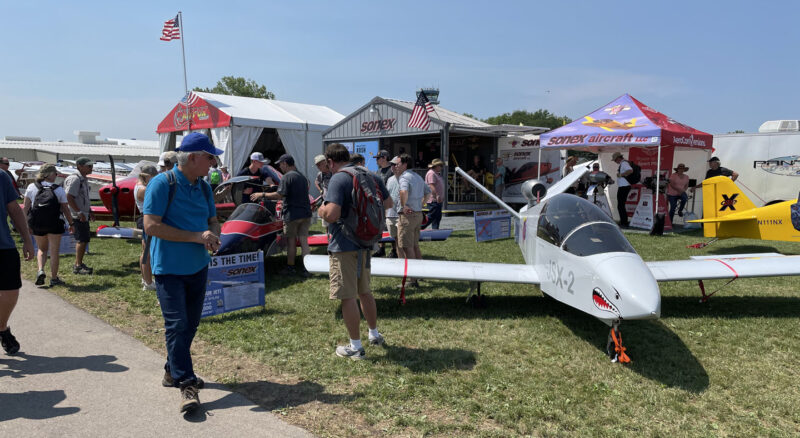 Sonex Aircraft joined with the rest of the aviation community last week in celebrating the triumphant return of EAA AirVenture Oshkosh, and what a great year it was!
In addition to several piston Sonex and Sonerai aircraft models flying-in to the show, we reached a new record with four customer SubSonex Personal Jets flying-in to AirVenture as the fleet of jets continues to grow. Two SubSonex aircraft even flew-in from the Atlanta area! Who says the SubSonex can't do cross-countries?
One Week Wonder!
Every EAA AirVenture Oshkosh show is itself a "One Week Wonder," and the One Week Wonder aircraft project is set to return in 2022 as a Waiex-B Complete Airframe Kit! The Fun Meter on the shirt of EAA's Charlie Becker was pegged as he officially announced Sonex Aircraft's selection for the 2022 project. The planning is already underway as we work with EAA to coordinate the use of hundreds of AirVenture volunteers to build a Waiex kit in a single week, taxiing the aircraft by the closing day of the show and flying it just after the event.