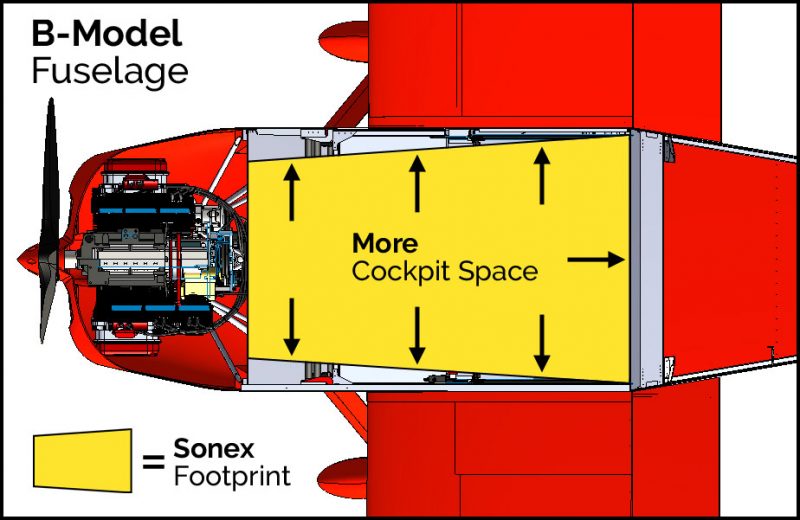 We're celebrating Memorial Day 2018 with our first-ever B-Model Conversion Kit Sale! Save 10% off Sonex, Waiex and Xenos B-Model Conversion Kits today thru Friday, June 1st!
B-Model kits have been very popular since their introduction in 2016, but the allure of picking-up a used Sonex project at a reduced price has been attractive to many as-well. Now builders can get the best of both worlds with our B-Model Conversion Kits. Convert your original or second-hand Legacy (A-Model) Sonex Aircraft to a B-Model!
What is the B-Model? It's what you've been asking for! More of everything you want in a sport aircraft:
More Room and Comfort
More Panel Space
More Fuel
More Engine Choices
More Features, Less Build Time
Same Great Flight Characteristics!
Convert your existing Sonex, Waiex or Xenos to a B-Model for under $10,000 (base price)
Order Now thru June 1st and Save 10% on B-Model Conversion Kits! (regular retail prices shown: discounts will be deducted upon order confirmation & processing)
Learn more about our incredible aircraft and their enhanced B-Model features:
Considering a used project? Make sure you're getting a good deal!