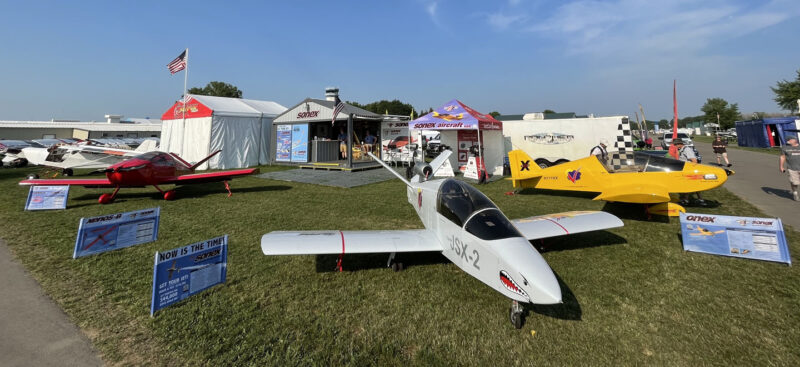 Sonex is excited to exhibit at this year's EAA AirVenture Oshkosh air show. Stop by and see us in the Homebuilt Display area Booth 602! If you plan to pick up any parts during the show, be sure to order immediately due to extended lead times.
Don't Miss our Open House & Homecoming Fly-In!
Our 18th Sonex Open House and Homecoming Fly-In event will be held on Sunday, July 24th, the day before the official start of EAA AirVenture Oshkosh from 10:00 am to 2:00 pm. Sonex pilots flying-in to AirVenture make this event their first stop for the week, making a great opportunity to see customer built aircraft, meet their owners, tour the Sonex facility and meet our staff. The event closes with a mass-taxi of customer aircraft along with Sonex factory prototypes to the AirVenture grounds. 
Get More Info!
Factory Tours:
Sonex will be offering tours of our factory headquarters facility every morning, beginning Tuesday July 26th through Saturday July 30st at 10am. You can drive directly to Sonex Aircraft,  or RSVP to catch free transportation from the Sonex exhibit booth on AirVenture grounds (transportation back to AirVenture grounds also provided). To Register for a Tour, please complete our Registration Form.
One Week Wonder:
Sonex will be participating in the EAA One Week Wonder in 2022, building a Waiex-B kit in a single week during the show! You can volunteer to help build the One Week Wonder, and you can even cast your vote to help pick the paint scheme. Find Out More!
Part Order Pickups During AirVenture:
Sonex will again be accommodating part order pickups during AirVenture this year. All part orders must be made in-advance.
Be sure to place any orders as soon as possible if you would like to pickup during AirVenture. We cannot guarantee that parts will be in-stock in-time for pickup at the show. Please visit our Web Store to place your order. Make a note in teh comments section of your order letting us know that you'd like to pick up during AirVenture 2022 and the date and time you'll visit the factory to pick up.
All part orders must be picked-up from the Sonex Factory. Parts will not be brought to the Sonex exhibit booth for pickup.
Pickups will be made by appointment only, and appointments will be available during the following dates & times:
You must pre-arrange an RMA for all parts returned for credit or inspection/service. Contact our technical support staff via the Contact Form on our web site to request an RMA.
Note that the office may be closed early on any given day during AirVenture if no pickups are scheduled. Any questions about AirVenture part order pickups may be directed to our Customer Service team.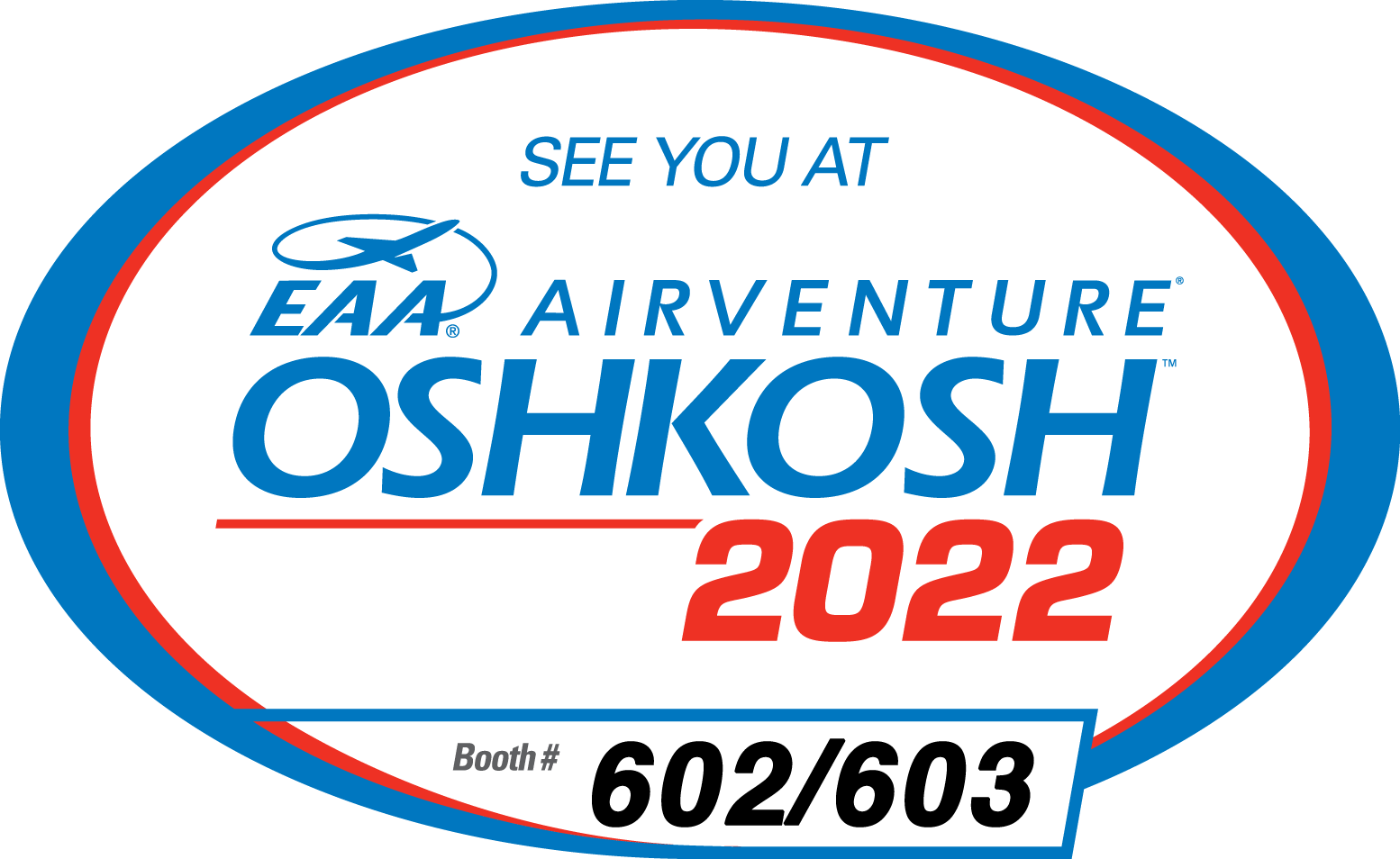 Find Our Booth! #602 in the
Homebuilt Aircraft Display Area: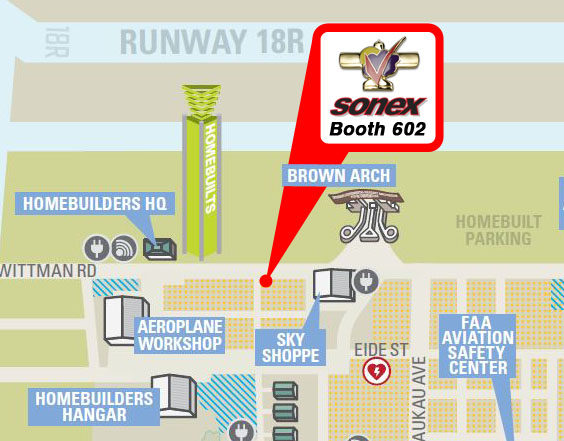 Click to Enlarge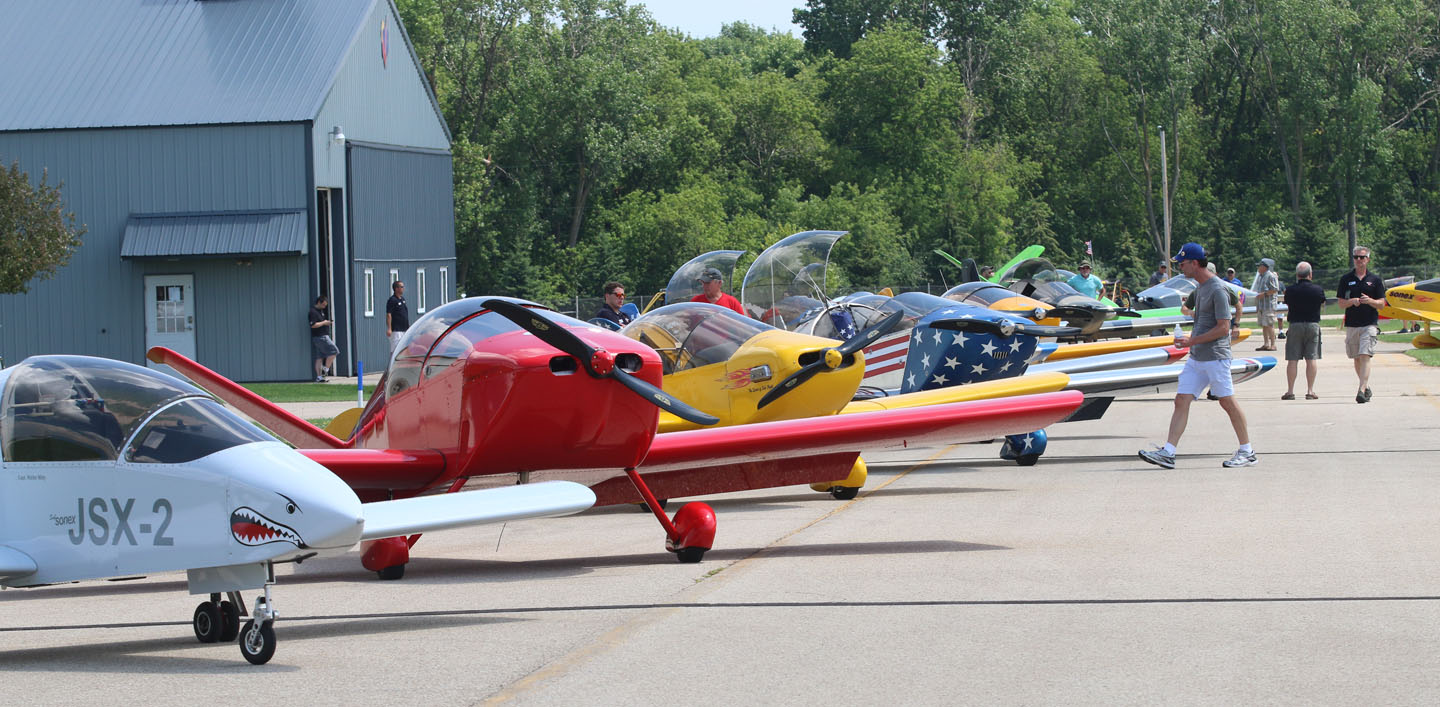 Check-out the action from AirVenture 2021 to see what you can expect!