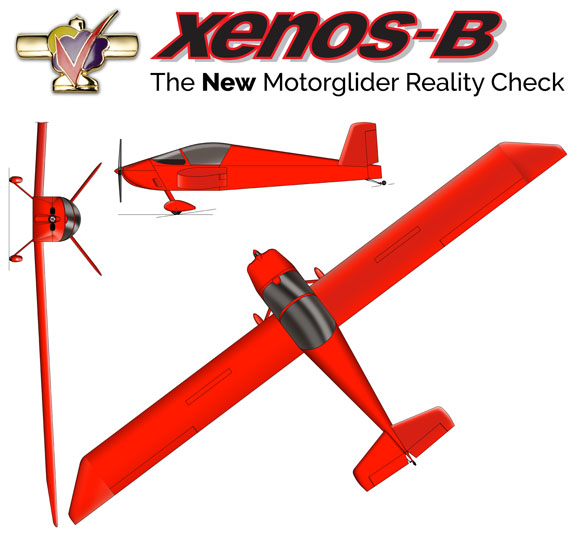 Sonex Aircraft is excited to announce that Xenos B-Model Conversion Kits are now available! With Xenos-B Conversion Kits, owners of legacy Xenos kits can convert their projects to the new B-Model configuration for under $10,000 (base price).
The Xenos-B combines all of the great enhancements of the Sonex and Waiex B-Models with the outstanding motorglider performance and value of the Xenos:
More Room and Comfort
More Panel Space
More Fuel
More Engine Choices
More Standard Features
Less Build Time!
Same Great Flight Characteristics!
Xenos B-Model
Conversion Kits:
See All Pricing and
Order Now!

Learn More about the Xenos B-Model!