Please note that links on older archive pages are often not active. These pages serve purely as an informational archive. If you have trouble obtaining the information you need from this site, please email the webmaster with your questions.
---
Sonex Aircraft, LLC is pleased to announce two new cooling baffle products to improve cooling on Sonex, Waiex and Xenos engine installations.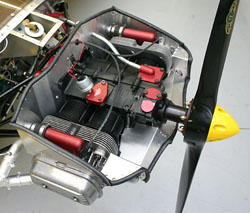 AeroVee Fence Baffle Kit:
New Fence Baffle system for the AeroVee engine greatly improves cooling in Sonex Aircraft installations over previous "box baffle" designs. Laser-cut baffle kit includes rubber baffle seal material, pulled rivets and full installation instructions.
$100.00

Jabiru "Straight Baffle" Kit:
New and Improved version of the Laser-Cut Jabiru 2200 and 3300 Cooling Baffle Kits, this new higher-volume baffle design offers even better cooling than before!
$250.00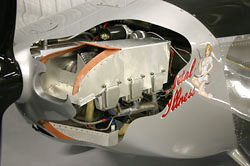 Want to Upgrade your old Jabiru Cooling Baffles?




Sonex is offering an Upgrade Cooling Baffle Kit to any customers who have previously-purchased Jabiru 2200 or 3300 engines from Sonex Aircraft, LLC.