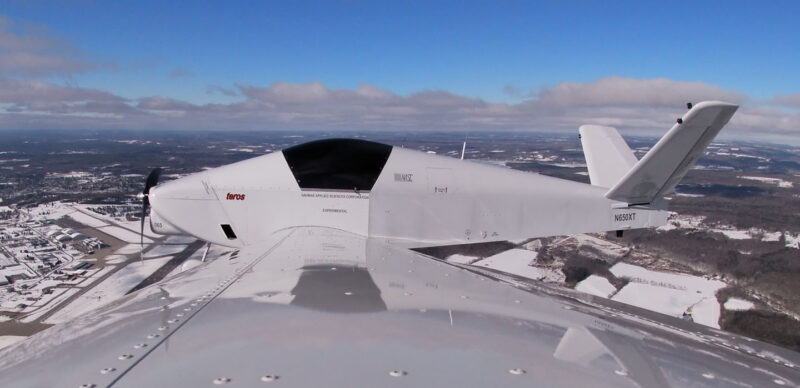 Sonex Aerospace is very excited to announce that the NASC TEROS UAV has successfully conducted advanced flight testing. The NASC TEROS Unmanned Aerial Vehicle technology demonstrator was flown by the NASC UAS Special Projects Flight Operations Team at their flight operations and training center located at Griffiss International Airport in Rome, NY.
Based-upon the popular Sonex Aircraft Xenos Motorglider, its rugged, aerobatic-capable structure enables TEROS to provide a flexible plug and play payload capability for multiple payloads up to 600 pounds at high altitudes for extended flight durations. The NASC TEROS was designed in collaboration with Sonex Aerospace, LLC and is a Medium Altitude Long Endurance Unmanned Aerial System (UAS) capable of operating within the Group 4 and Group 5 UAV classifications.
Utility company Florida Power & Light recently featured the TEROS during their
regional Super Bowl television commercial. The 1-minute commercial aired during halftime on Super Bowl Sunday and included a brief computer-generated clip of TEROS.