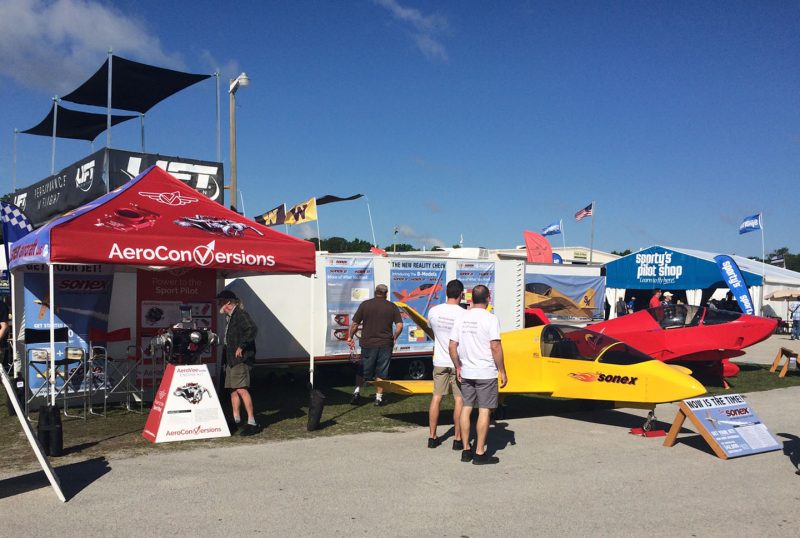 Sonex Aircraft has just returned from a very-successful showing at Sun 'n Fun 2018! Despite some severe weather challenges on the first and last days of the show, weather the rest of the week was beautiful and traffic through the Sonex Aircraft and AeroConversions Products booth spaces was very steady with current and prospective builders all week. In addition to the Waiex B-Model and the SubSonex Personal Jet, we were very lucky to have Rick Basco's beautiful Onex single-place sport aircraft in our booth for several days of the show.
Bob and Laurie Carlton of Vertigo Airshows wowed the crowds at Sun 'n Fun once again with their spectacular Fire & Lights night pyro airshow performance in the SubSonex. Although his afternoon airshow performance was weathered-out on Tuesday, Bob was able to fly the SubSonex during the light of day for the Sun 'n Fun crowd during the daily showcase fly-by's on Thursday. See an interview with Bob Carlton in the Sun 'n Fun edition of AOPA Live!
Sonex staff also had the opportunity to visit with the Lakeland Aero Club on the Sun 'n Fun campus, at which high school students are building a Xenos Motorglider project.
Be sure to check-out the SubSonex Airshow Schedule for the rest of 2018, and get information for our exhibit at EAA AirVenture Oshkosh on the Sonex Events Calendar!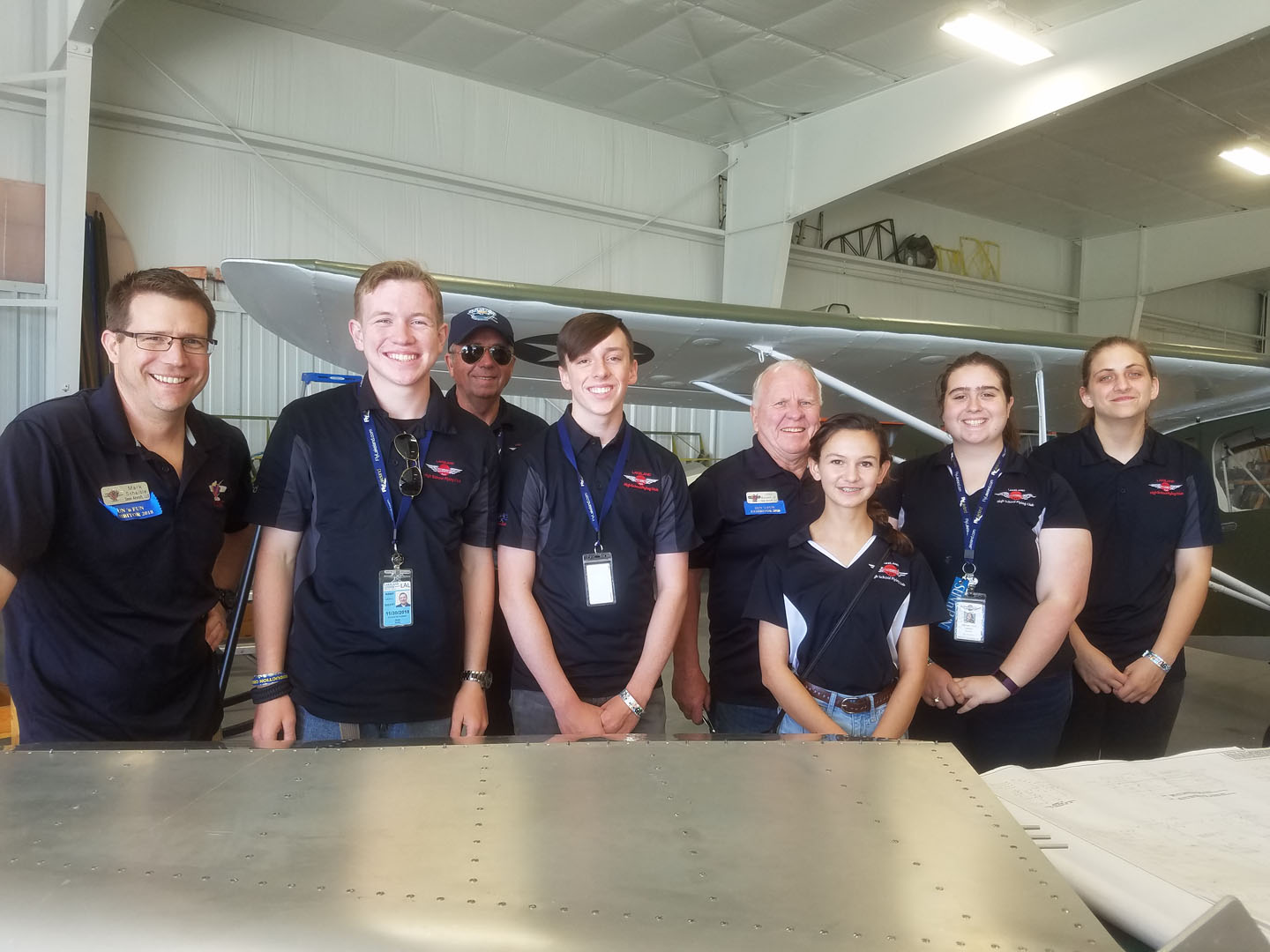 John and Mark of Sonex Aircraft with the Lakeland Aero Club crew.