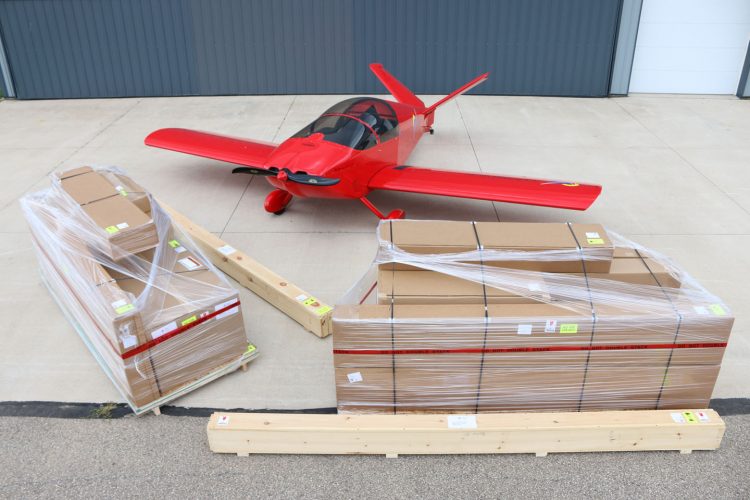 Due to global inflation for parts & materials, Sonex and AeroConversions Products will be implementing price increases effective November 4th, 2022.
Order NOW to take advantage of current pricing. Price increases will take effect on November 4th, 2022.
Please Contact Sonex with questions via the Contact Form on our web site.
The Best Performance Per Dollar – Competitive Comparisons:
The most important factor in determining your building budget is not the price of the kit, but the total cost of the build. While Sonex publishes the Total Cost Worksheet to help builders calculate their budget, it's often way too hard to determine what other kits will cost you to build.
Thankfully, Kitplanes Magazine has just published its 2023 Homebuilt Aircraft Directory, including manufacturers' estimates of build cost. Evaluating and updating our own estimates published in the directory to include new pricing, here's how we compare to popular kits on the market today:
AeroVee 80hp Engine
Basic Instruments
Sensenich Wood Propeller
Cloth Un-Heated Upholstery
$50,189
UL Power UL350iS 130hp Engine
Dual Screen EFIS plus Autopilot & ADS-B
Sensenich Composite-Coated Propeller
Leather Heated Upholstery
$80,073
Van's RV-7
Low: $65,000
High: $235,000
Median: $150,000
Van's RV-12iS
Low: $89,000
High: $105,000
Median: $97,000
Zenith CH650
Low: $45,000
High: $75,000
Median: $60,000
Kitfox Series 7 Speedster
Low: $70,000
High: $80,000
Median: $75,000
RANS S-21 Outbound
Low: $80,000
High: $120,000
Median: $100,000
SPA Panther S/LS
Low: $49,000
High: $70,000
Median: $59,500
* Build costs as-published in the online version of the Kitplanes Aircraft Buyer's Guide as-of 10/17/2022. Manufacturer build cost estimates listed. Do your own research to determine a building budget – it's not easy! Look for competitor kit pricing increases, 3rd party price increases and investigate manufacturer build cost estimates in-detail.