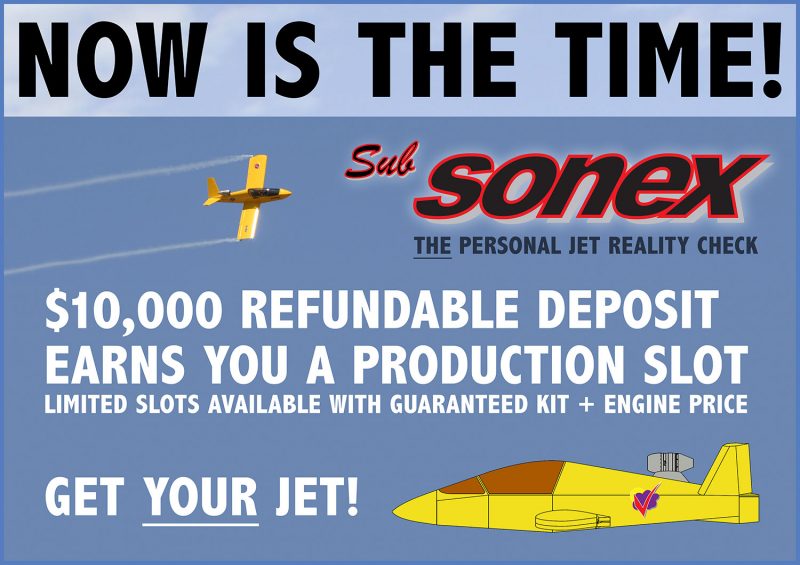 PRESS RELEASE:
FOR IMMEDIATE RELEASE
Sonex Aircraft Accepts Kit Reservation Deposits for SubSonex Personal Jet; Deliveries Anticipated Mid-Year 2014
July 28, 2013, Oshkosh, WI
Sonex Aircraft, LLC announced today that Kit Reservation Deposits are now being accepted for the SubSonex Personal Jet. A $10,000 refundable deposit will allow SubSonex customers to receive position numbers for the first kit deliveries, anticipated to commence mid-year, 2014. Sonex also announced that an introductory price of $125,000 will be guaranteed for the first ten Kit Reservation Deposit holders, which includes the SubSonex Ultra-Quick Build Kit and the PBS TJ-100 turbojet engine with installation accessories. The announcement came at a briefing for prospective SubSonex customers and members of the media as part of the company's 10th annual Sonex Aircraft Open House and Homecoming Fly-In, an event held at Sonex factory headquarters on Wittman Regional Airport in Oshkosh, that kicks-off the week's events at EAA AirVenture Oshkosh 2013.
"The SubSonex extends the Sonex Aircraft 'Reality Check' philosophy to become the first truly practical and affordable personal jet for recreational flying," remarks Sonex Aircraft Founder & President, and SubSonex designer John Monnett. "The first benchmark on the SubSonex 'reality checklist' is the fact that the aircraft is becoming a reality for our customers in the very near-term as an Ultra-Quick Build Kit, complete with engine, that leaves only the most minor items for the customer to source, and the most basic of construction tasks to complete. This will be a fully-realized kit jet product from the very first delivery."
The SubSonex Ultra-Quick Build Kit is intended for flight under Experimental Exhibition category rules. Without the "51 percent rule" restrictions associated with Experimental/Amateur-Built airworthiness certification, the SubSonex will ship with a pre-assembled fuselage, wings, tail and control surfaces with canopy and windshield installed. The SubSonex customer will install the easily removable outboard wing panels, engine and fuel system, bolt-in the retractable landing gear, install avionics, electrical systems and controls, install the supplied BRS full-aircraft recovery parachute system, pre-molded fiberglass components and upholstery, and add paint. Under Experimental Exhibition category regulations, SubSonex customers will also have the freedom to take advantage of builder assist centers or aircraft finishing services to do the work for them.
"Experimental airworthiness certification under the Exhibition category is perfectly-suited to the mission of an aircraft like the SubSonex," continued Monnett. "There is no 'proficiency flight area' required for aircraft in this group of the exhibition rules, and this is an aircraft that you'll certainly want to show-off at organized events. You can either fly the aircraft cross-country to an event, or utilize the SubSonex's easily removable outboard wing panels to transport the aircraft in a compact trailer. Pilots used to flying warbirds, competition aerobatic planes, sailplanes or other specialized aircraft are well-versed when it comes to working within the operational restrictions for exhibition aircraft, and the kit construction freedoms afforded to aircraft in this category is a perfect fit for the desires of the likely SubSonex Personal Jet customer."
Working commercial pilots operating jet or turboprop aircraft can easily qualify for the FAA Letter of Authorization (LOA) required to fly the Subsonex, and small aircraft currency can be provided, if needed, via Sonex Aircraft's T-Flight Transition Training Program. Pilots without previous jet experience can also qualify after obtaining the appropriate training, and all prospective SubSonex customers are invited to contact Sonex Aircraft representatives to discuss their flight qualifications.
The SubSonex Personal Jet concept was first unveiled at EAA AirVenture Oshkosh 2009. After successful pairing with the PBS TJ-100 engine, the SubSonex JSX-1 prototype achieved first flight in August 2011 and completed a successful flight test program in 2012. Second-generation JSX-2 prototypes are currently under construction to serve as "conforming" prototypes representing the final SubSonex Personal Jet product. Designed to be an affordable yet feature-packed, easy to fly kit jet aircraft, JSX-2 will incorporate many new features and enhancements over the original proof of concept prototype. Included in the JSX-2 model's list of enhanced features are improved aesthetic lines, larger cockpit, instrument panel and fuel capacity, fully-retractable landing gear system with steerable nosewheel, dual truck main gear with integrated hydraulic brakes, optional cabin heat, and more. The SubSonex kit will also include a BRS Aerospace full-aircraft recovery ballistic parachute system. The BRS system will greatly improve the aircraft's safety, while increasing available cockpit space and comfort by eliminating the need for a pilot-wearable parachute.
The TJ-100 turbojet engine is produced by PBS Velká Bíteš of the Czech Republic, a large manufacturer of rotary machines with roots dating-back to 1814. The TJ-100 is designed for UAV, UCAV, experimental aircraft and motorized gliders with hundreds of units delivered since its introduction in 2008. The engine is a true "plug & play" package featuring integral ECU, starter/generator and oil system, and ships complete in the SubSonex kit with instrumentation, throttle control, pre-wired harnesses and other installation components. The 247 lb thrust engine continues to exceed the expectations of PBS designers and customers alike, with flawless performance and an outstanding service history, all backed by top-notch customer service. The TJ-100 can fit in a small crate to be economically shipped for service, and PBS can turn-around inspection and overhaul service orders in a single week.
Attendees of today's briefing received a new full-color brochure describing the SubSonex Kit Reservation Deposit program, features and estimated specifications of the aircraft, and including a SubSonex Kit Reservation Deposit Agreement form. This packet of information will be available to prospective SubSonex customers throughout the week of AirVenture at the Sonex exhibit booth, along with copies of the SubSonex DVD video "Flying the SubSonex JSX-1." More information and videos can be found online, along with the new SubSonex brochure, deposit agreement, and a mechanism for placing SubSonex Kit Reservation Deposits via the Sonex Web Store: http://www.SonexAircraft.com/subsonex
The in-progress JSX-2 prototypes were on-display at today's customer and press briefing, along with the original JSX-1 proof-of-concept prototype, and a JSX-2 cockpit mockup for prospective customers to try-on. The JSX-1 prototype and the JSX-2 cockpit mockup will be on-display at Sonex Aircraft's AirVenture exhibit space in the North Aircraft Display Area, booth number 622, throughout the week of AirVenture. The in-progress JSX-2 prototypes will be on-display in Sonex Aircraft's Hornets' Nest Research and Development Center, available for viewing during factory tours being held each morning of the show. The JSX-1 prototype will once again be featured in flight demonstrations during the showcase presentation at AirVenture. Tentatively scheduled for Tuesday and Thursday during the afternoon air show, the SubSonex will be flown by lead test pilot and Super Salto Jet Sailplane air show performer Bob Carlton. Bob Carlton and John Monnett will also be appearing with the SubSonex to speak about the aircraft and its flying qualities on AirVenture's Phillips 66 Plaza main stage from Noon to 1pm on Thursday, August 1st.
Sonex Aircraft, LLC is a leader in the experimental kit aircraft industry, providing a series of Sport Pilot eligible kit aircraft along with the AeroConversions line of products which include the AeroVee engine, AeroInjector and ancillary aviation products. Sonex Aircraft's Sonex, Waiex, and Onex sport planes, the Xenos sport motorglider, and now the SubSonex Personal Jet, offer outstanding performance in an easy to build, easy to fly kit package that can be purchased and completed with full technical support at an unrivaled price. Sonex and AeroConversions continue to invest heavily in developing new products. Our team is committed to providing simple, elegant and low-cost solutions for sport flying. Simply put, Sonex Aircraft and AeroConversions products provide the Best Performance Per Dollar. Check us out at www.SonexAircraft.com and www.AeroConversions.com
HIGH RESOLUTION IMAGES AVAILABLE FOR DOWNLOAD: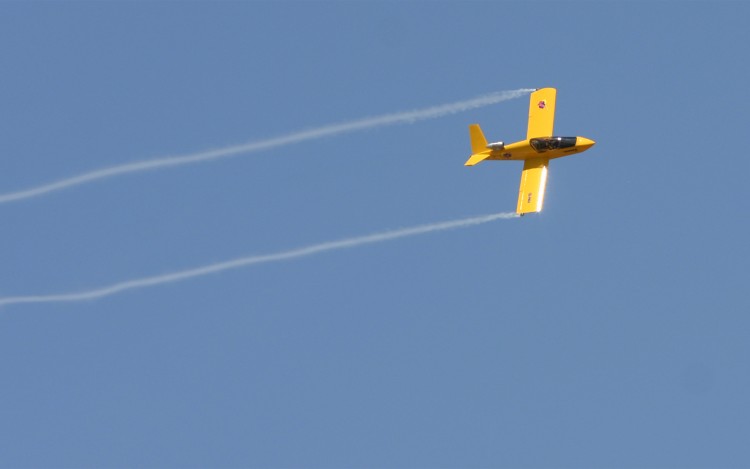 SubSonex, the personal jet reality check, here to satisfy the most common item on every pilot's bucket list. Download High Resolution (300 dpi, 610kb JPEG file)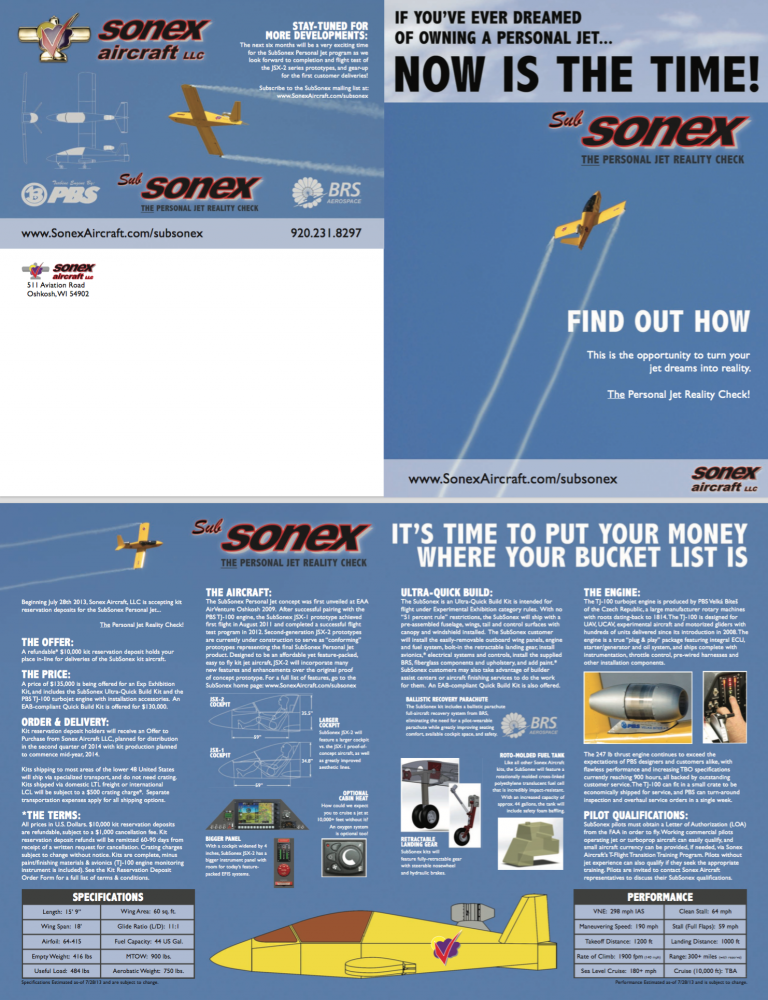 SubSonex brochure, detailing Kit Reservation Deposit offer, kit contents, and JSX-2 enhancements. Download PDF Brochure (300 dpi, 1.4mb PDF file)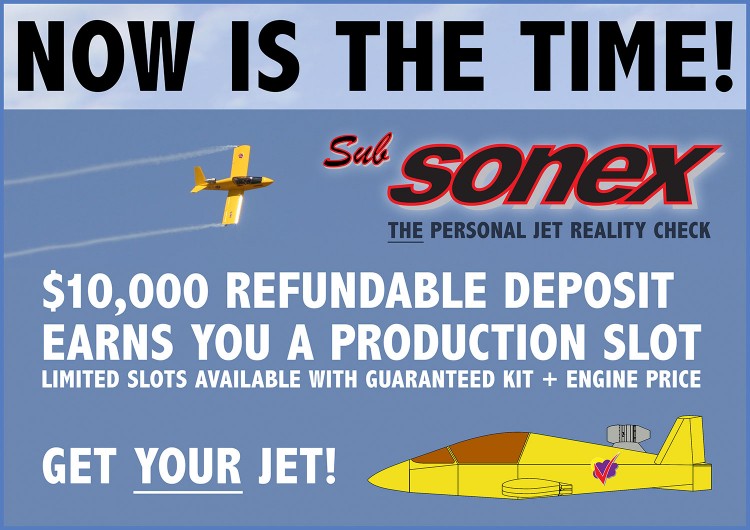 SubSonex: Now is the Time to Get Your Jet!. Download High Resolution (300 dpi, 13.5mb JPEG file)


The side view of SubSonex JSX-2 shows off the new variant's appealing lines: from the redesigned nose and cockpit, to the fully-retractable gear, to the sculpted look added by the tail strake. Download High Resolution (300 dpi, 954kb JPEG file)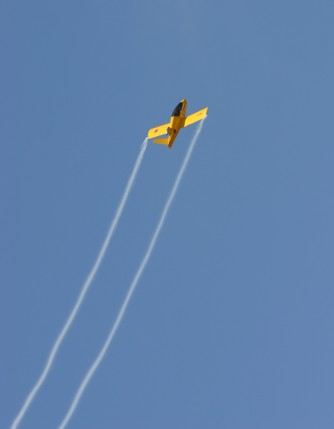 SubSonex prototype JSX-1 flying during the showcase presentation at EAA AirVenture Oshkosh 2012. Download High Resolution (300 dpi, 2.8mb JPEG file)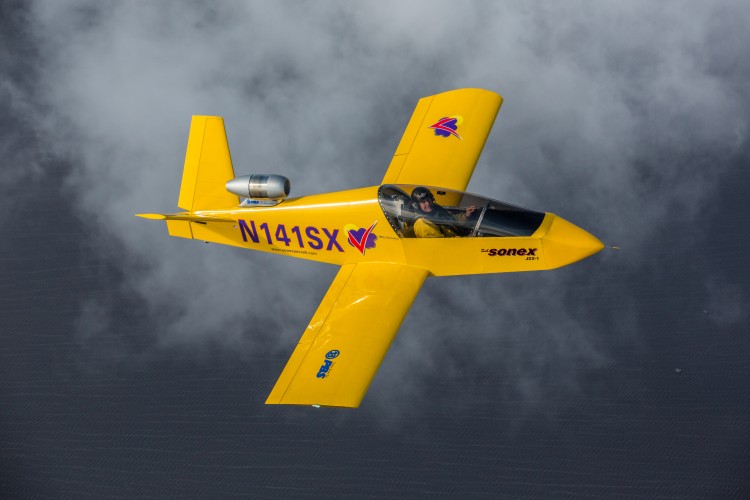 SubSonex proof-of-concept prototype JSX-1 piloted by Bob Carlton, the primary test pilot for the SubSonex program and air show performer of PBS TJ-100 powered Super Salto sailplane fame. Download High Resolution (300 dpi, 14.7mb JPEG file)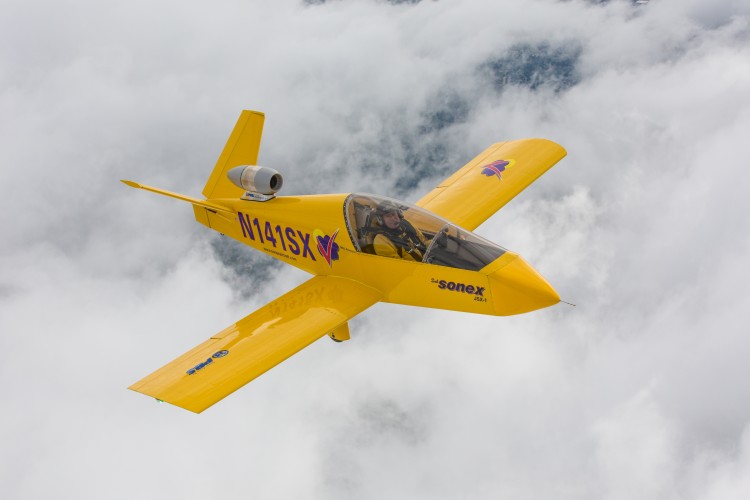 SubSonex proof-of-concept prototype JSX-1 piloted by Bob Carlton. The JSX-2 variant to be sold to SubSonex customers will feature fully-retractable landing gear, eliminating the "spats" seen here on JSX-1's main gear. Download High Resolution (300 dpi, 10.2mb JPEG file)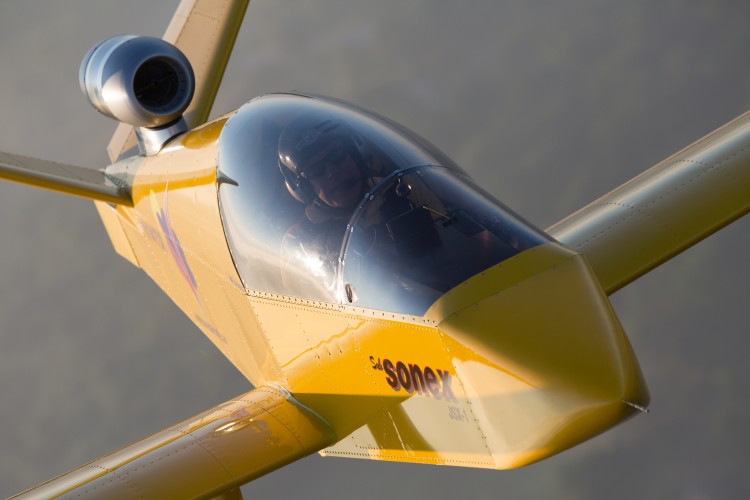 SubSonex proof-of-concept prototype JSX-1. The JSX-2 variant to be sold to SubSonex customers will have a larger, more comfortable cockpit and more pleasing aesthetic lines in the cockpit and nose area of the aircraft. Download High Resolution (300 dpi, 3.1mb JPEG file)
SUBSONEX PERSONAL JET HOME PAGE:
http://www.sonexaircraft.com/subsonex
SONEX CALENDAR OF EVENTS AT EAA AIRVENTURE OSHKOSH 2013:
http://www.sonexaircraft.com/sonex-company-events-calendar/#AirVenture
PBS Velká Bíteš TJ-100 TURBOJET ENGINE HOME PAGE:
http://www.pbsvb.com/turbojet-engine-tj-100
BRS AEROSPACE HOME PAGE:
http://brsparachutes.com
SUBSCRIBE TO THE SONEX AND AEROCONVERSIONS PUBLIC RELATIONS RSS FEED & MAILING LIST: http://www.sonexaircraft.com/subscribe/#web_updates_list
PRESS CONTACT:
Mark Schaible
Sonex Aircraft, LLC
www.SonexAircraft.com
Phone: (920) 231-8297
Fax:     (920) 426-8333
E-mail: Use our Contact Form
###