PRESS RELEASE:
FOR IMMEDIATE RELEASE
Sonex Aircraft Celebrates 20th Anniversary:
Launches New Web Site and a Big Sale Too!
February 28, 2018, Oshkosh, WI
Today marks the 20th Anniversary of Sonex Aircraft! On February 28, 1998, John Monnett lifted-off from Wittman Regional Airport [KOSH] in Oshkosh, WI in a completely new aircraft: Sonex serial number 1, or "SX1." While certainly not the beginning of veteran homebuilt aircraft designer, builder and pilot John Monnett's journey, the first flight of SX1 marked the beginning of the Sonex Story for us and thousands of others worldwide.
To commemorate the occasion, Sonex Aircraft is holding a huge 10-day sale, offering 10% off all Sonex and AeroConversions products (excludes 3rd party products), running from today through Friday, March 9th.
Sonex is also making a splash on our 20th with the launch of the new SonexAircraft.com web site. The new site is a huge improvement with beautiful responsive, mobile-friendly design, easier navigation, and enhanced search capability. Additionally, Sonex Aircraft plans to launch a new and improved Sonex Web Store and Sonex Builder Database later this year.
Sonex Aircraft looks forward to a year-long celebration of all we have accomplished together over the past two decades. As we reflect upon the last 20 years and look forward to the next, the Sonex ownership and staff want to extend a hearty THANK YOU to our loyal customers, suppliers, industry advocates and family who have supported us in so-many invaluable ways through the years!
Sonex Aircraft, LLC is a leader in the experimental kit aircraft industry, providing a series of sport aircraft along with the AeroConversions line of products, which include the AeroVee engine, AeroVee Turbo, AeroInjector and ancillary aviation products. Sonex Aircraft's Sonex, Waiex, and Onex sport planes, the Xenos sport motorglider, and the SubSonex Personal Jet, offer outstanding performance in an easy to build, easy to fly kit package that can be purchased and completed with full technical support at an unrivaled price. Highly regarded as an engineering company, Sonex has diversified its offerings to include Sonex Aerospace LLC, producing the Teros UAS for unmanned and optionally piloted civil and defense missions, while developing other UAS airframes in conjunction with Navmar Applied Sciences Corporation. Sonex and AeroConversions continue to invest heavily in developing new products. Our team is committed to providing simple, elegant and low-cost solutions for sport flying. Simply put, Sonex Aircraft and AeroConversions products provide the Best Performance Per Dollar. Check us out at www.SonexAircraft.com, www.AeroConversions.com and www.SonexAerospace.com
HIGH RESOLUTION IMAGES AVAILABLE FOR DOWNLOAD: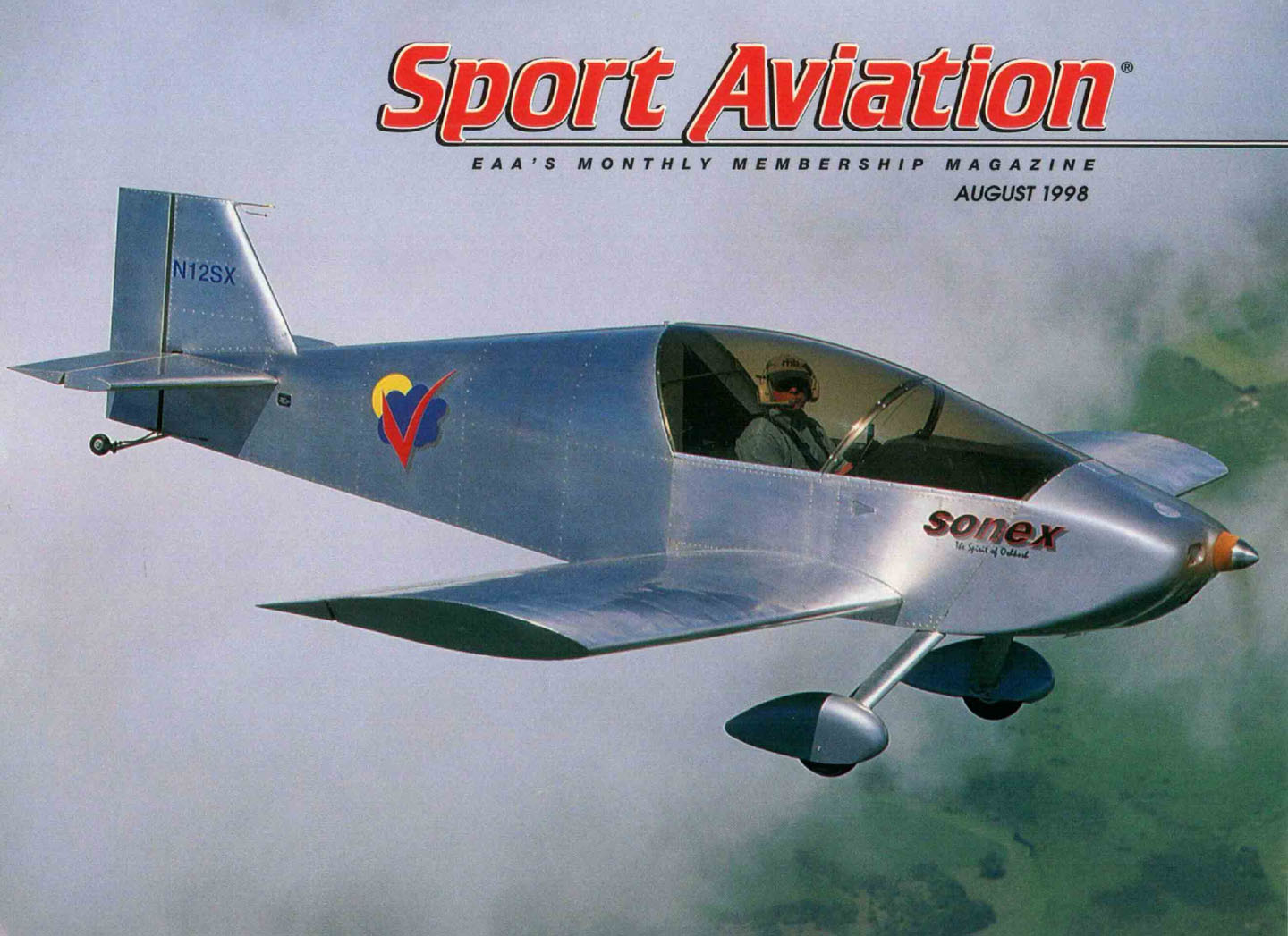 August, 1998 cover of EAA Sport Aviation Magazine featuring Sonex SX1. (Download High Resolution Image: 3.16mb jpeg file)
Download the article at: https://www.sonexaircraft.com/wp-content/uploads/2018/02/Sonex_Sport_Aviation-0898.pdf


Sonex 20th Anniversary Logo (Download High Resolution Image: 325kb jpeg file)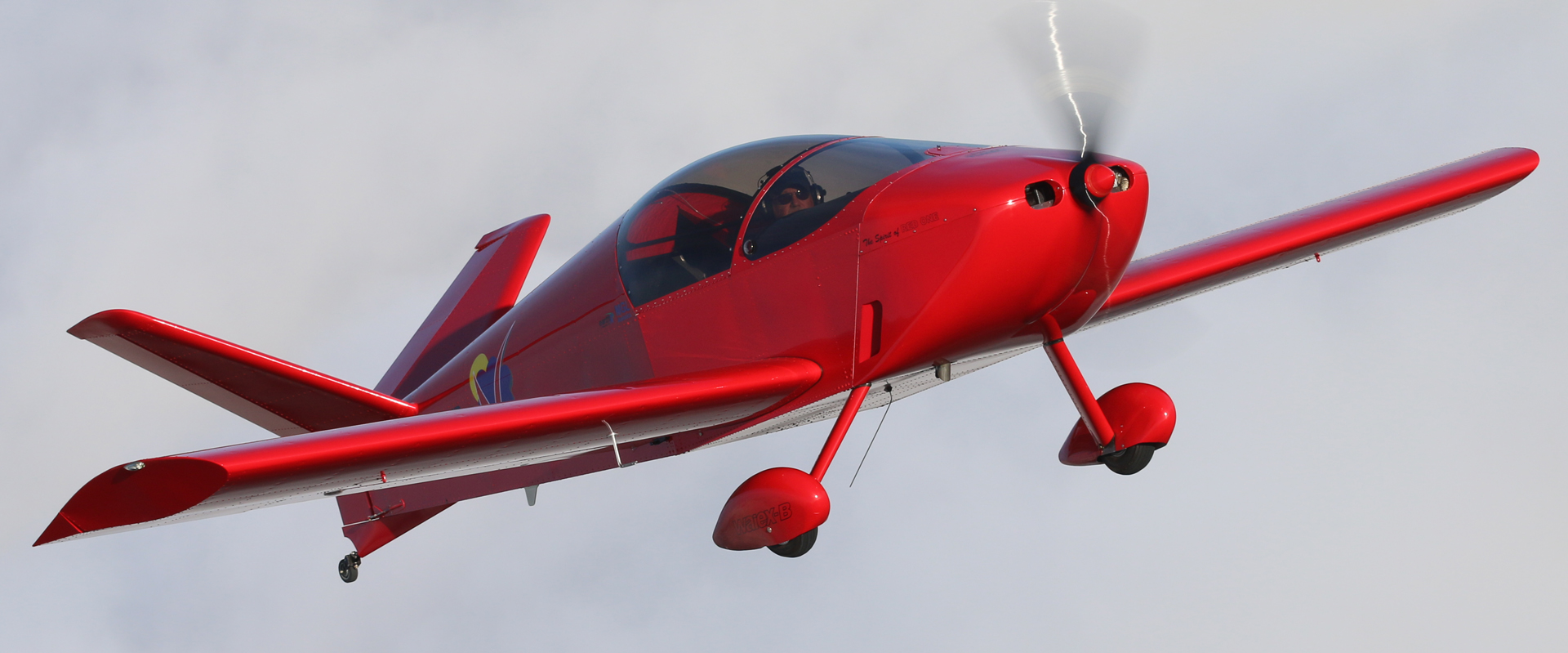 Current State-of-the-Art: Sonex, Waiex and Xenos B-Models. Waiex-B prototype "Red One" pictured here. (Download High Resolution Image: 2.5mb jpeg file)
SEE THE NEW SONEXAIRCRAFT.COM: http://www.sonexaircraft.com
SONEX 20th ANNIVERSARY SALE: http://www.sonexaircraft.com/20th_anniversary-022818
READ THE ORIGINAL 1998 SONEX ARTICLE IN EAA SPORT AVIATION MAGAZINE: https://www.sonexaircraft.com/wp-content/uploads/2018/02/Sonex_Sport_Aviation-0898.pdf
SUBSCRIBE TO THE SONEX AND AEROCONVERSIONS PUBLIC RELATIONS RSS FEED & MAILING LIST: http://www.sonexaircraft.com/subscribe/#web_updates_list
PRESS CONTACT:
Mark Schaible
Sonex Aircraft, LLC
www.SonexAircraft.com
Phone: (920) 231-8297
Fax:     (920) 426-8333
E-mail: Use our Contact Form
# # #