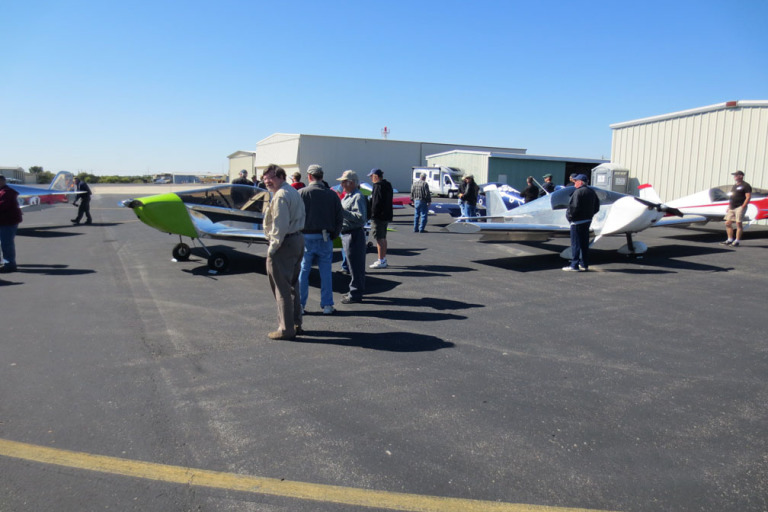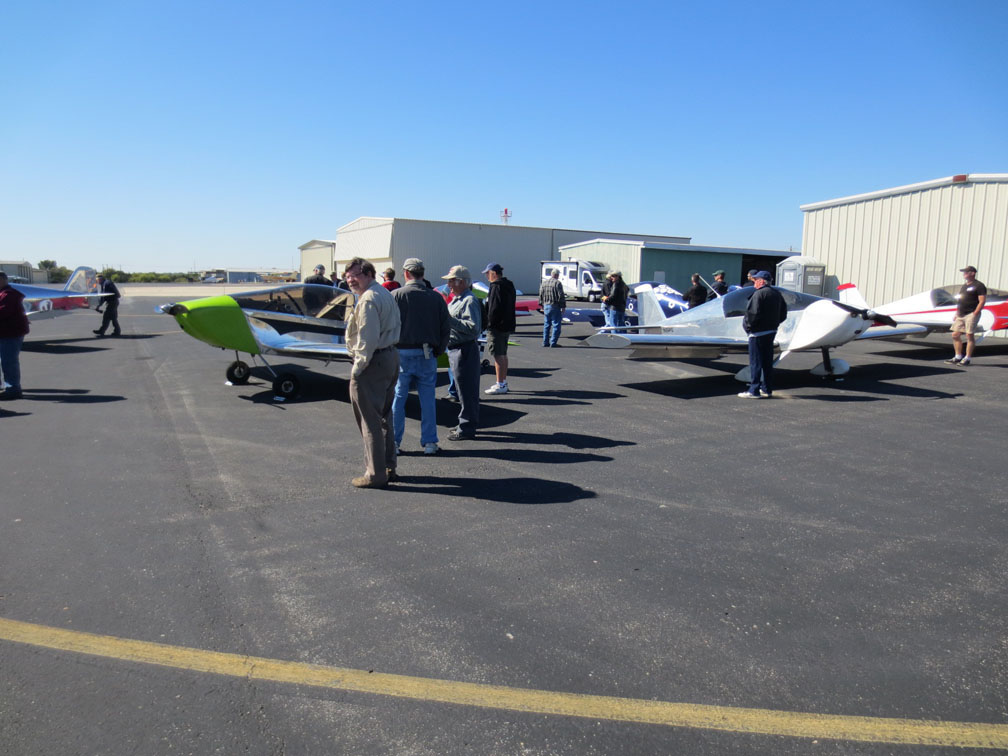 The 12th Annual Great Southern Sonex Gathering, hosted by Robert Barber, Mike Singleton and EAA Chapter 1531 was held on November  1st at Coulter Airfield in Bryan, Texas. "Absolutely perfect weather enhanced the gathering of our typical assembly of great Sonex people and beautiful Sonex aircraft," writes Mike Singleton. Twelve Sonex Aircraft were on display including nine Sonex of different configurations, one Onex and two Waiex. Several rides were given in these aircraft to current and prospective builders.
"As usual, the attendee travelling the greatest distance was Phillip Harper of Missouri who has never missed this event," Continues Mike. "Also, as is normal, Robert's wife, Nina, and my wife, Connie, expertly and efficiently handled registration and greetings of attendees upon arrival." A presentation about the proper care and repair of wooden propellers was given by local propeller manufacturer Frank Johnson of Performance Propellers USA. Door prizes were donated by Sonex Aircraft LLC, Wicks Aircraft, Aircraft Spruce and Specialty and several individuals. "The top prizes included a headset from Wicks Aircraft, a T-Flight Transition Training certificate from Sonex Aircraft LLC and a Sonex Builder's Workshop certificate from Sonex Aircraft LLC."
Sonex Aircraft would like to extend a huge thanks to Mike, Robert, and Chapter 1531 for keeping the GSSG grass-roots tradition alive and well for the 12th year!