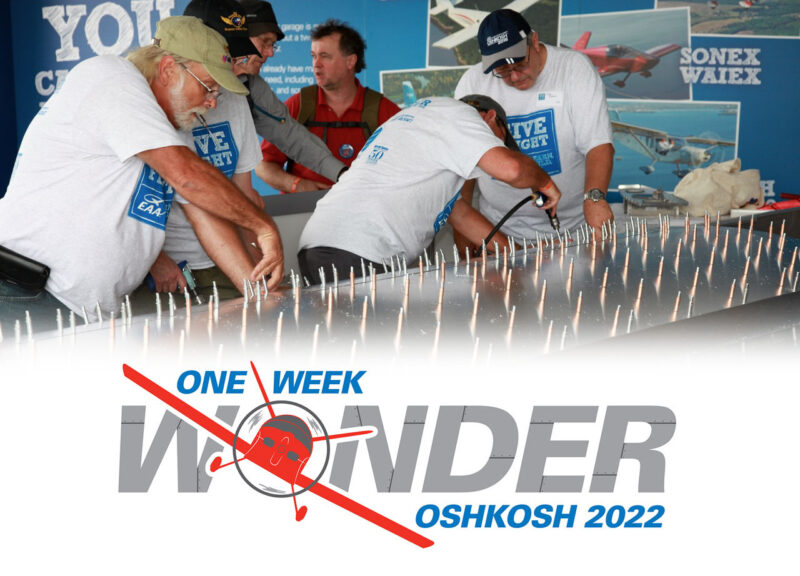 Preparations continue for the Waeix-B One Week Wonder build at EAA AirVenture Oshkosh 2022.
Webinar Tuesday, June 7th:
EAA will be hosting a One Week Wonder webinar presentation on Tuesday, June 7th featuring Sonex owner Mark Schaible and EAA's Charlie Becker. Register for the webinar to learn more about this amazing project!
More Volunteers Needed:
Sonex has received sign-ups from over 30 volunteers to build the One Week Wonder, but we need more! We are seeking individuals with some building experience who can respond well under-pressure and take direction from Sonex staff and other senior volunteers. If you have what it takes, Sign Up Today!

Builders:
Volunteer Today!

Homebuilding Fans:
Be an Ambassador!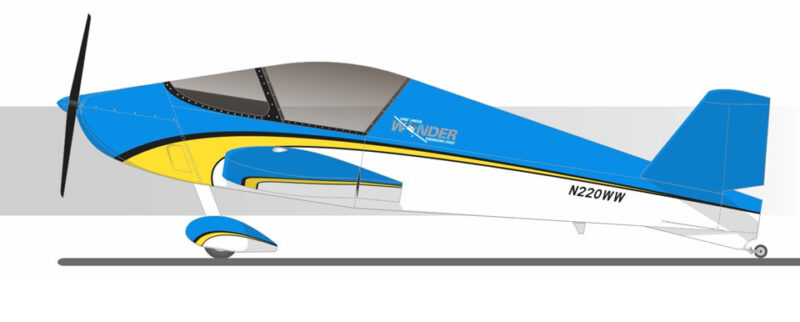 EAA is also seeking One Week Wonder Ambassadors. Homebuilding ambassadors are ideally active builders or those who have previously completed a homebuilt aircraft. EAA is looking for people who are welcoming, enthusiastic, and who can help others along the homebuilding journey — to take them from, "That is a crazy idea," to "I can do this!"
If you are outgoing and positive about homebuilding and the future of aviation, we encourage you to volunteer. This is one of the best opportunities EAA and the general aviation community has to convince potentially thousands of people to explore the exciting and rewarding world of homebuilding.
Builders: EAA Wants Your Photos!
We want to show the world at AirVenture 2022 that you CAN build an aircraft! We need about 300 photos of EAA members' finished and flying homebuilt aircraft. One big wall in the One Week Wonder booth will be a montage of completed homebuilt aircraft photos as background. Please help us by submitting a photo of your completed homebuilt.
Don't Forget to Pick the Paint
Help EAA select the three finalists for the final One Week Wonder paint scheme. Voting is open until June 15, 2022. Vote Today!