Onex Receives FAA NKET Approval
Sonex Aircraft, LLC is excited to announce that the FAA National Kit Evaluation Team (NKET) has approved and published amateur building checklists for the new Onex Single-Place, Folding-Wing Sport Pilot Aircraft. Availability of these approved checklists allows current and future Onex builders to show compliance with the "major portion" requirement of 14 CFR section 21.191(g) for experimental/amateur-built aircraft, commonly referred to as the "51 Percent Rule." This not only effects builders in the United States, but it also allows builders in many other countries, whose aviation authorities base their homebuilt aircraft regulations upon NKET approval, to build the Onex design. NKET checklist participation also opens the opportunity for Onex builders to legally obtain commercial assistance for their projects. Download the Onex NKET checklists from our Aircraft Certification Page.
Read the Official Press Release about Onex NKET Checklists!
Onex Upholstery Orders Now Being Accepted!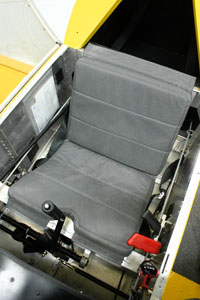 Textured Nylon Upholstery Packages are now available to order for the Onex! Onex upholstery is available in gray and black color choices that include the seat back and seat bottom for $400.
Made from 1000 denier Textured Nylon for the ultimate in durability and resistance to tears and abrasions, with water-resistant inner-liner. Uses burn-certified (FAR 25.853) high-resiliance foam offering superior comfort and resiliance longevity. Tex-Nylon fabric passes automotive burn certification standards.
See our Upholstery Page to place your order!

Onex Finished Aircraft Cost Worksheet Now Available
With the introduction of Onex upholstery, and the recent finalization of Onex Hardware Kits from Wicks Aircraft Supply and Aircraft Spruce & Specialty, We have now completed the Finished Aircraft Cost Worksheet calculations for Onex. Staying true to the Sonex Aircraft mission of offering The Best Performance Per Dollar, Onex kit builders can get their aircraft flying for as little as $25,299!
See the Finished Aircraft Cost Worksheet covering Onex, Sonex, Waiex, and Xenos models!
AeroVee Oil Cooler Top Mount Plate Now Available for Onex Installations
The Onex/AeroVee installation incorporates unique features vs. standard Sonex, Waiex, or Xenos AeroVee installation including a custom Onex Fence Cooling Baffle Kit, Custom Onex Intake Manifold, as well as the installation of a top-mounted oil cooler. The ACV-P01-106 Oil Cooler Top Mount Plate is now available to ship with your AeroVee Engine Kit order. If you already have your AeroVee Engine, and need the ACV-P01-106 Oil Cooler Top Mount Plate, it can be ordered at the Sonex Web Store.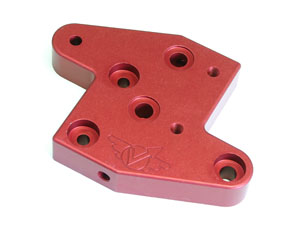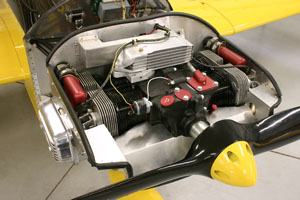 ---