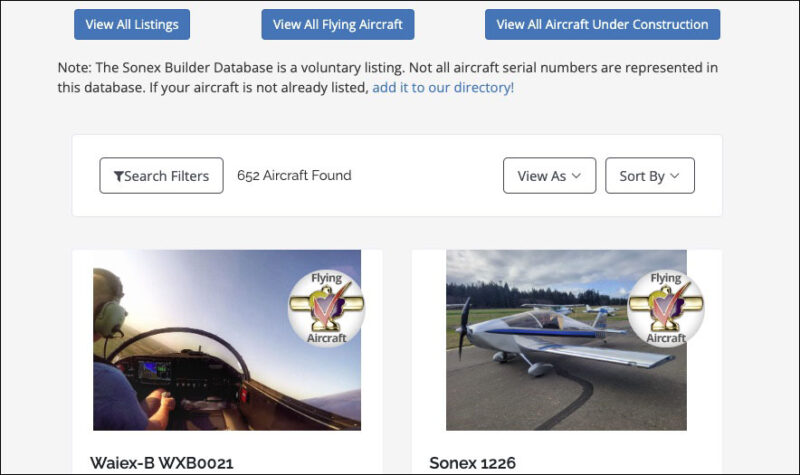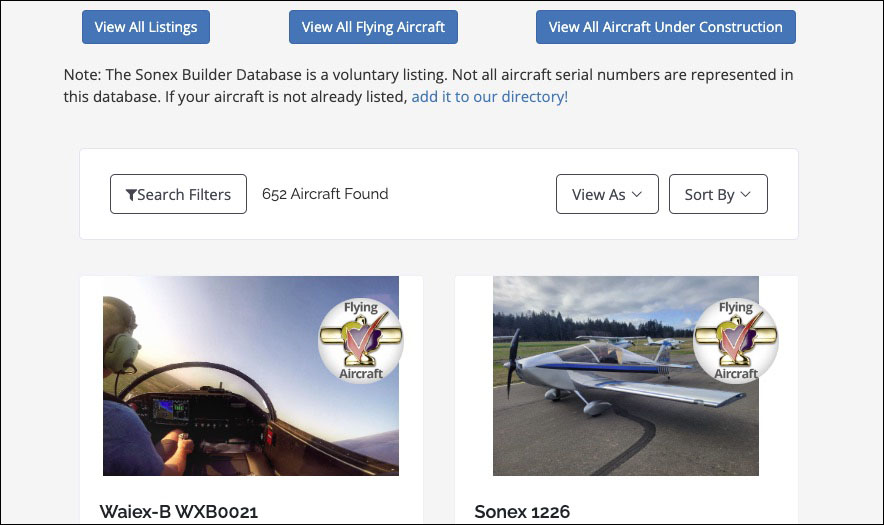 Sonex has launched a new, enhanced Sonex Builder Database! The Sonex Builder Database has been a feature of the Sonex web site for many years, and it has just gotten better with an attractive new look and more powerful features to help web site visitors find aircraft, builders, current owners, and services.
Builders and aircraft owners will enjoy easier editing capability with no approval requirement for existing aircraft listings. In addition to listing their services as an EAA Technical Counselor or EAA Flight Advisor, builders and aircraft owners can now list the following searchable services:
Transition Training
Sonex aircraft Pre-Buy Inspections
Sonex aircraft Annual Inspections
First Flight and Flight Testing services
The new Sonex Builder Database also allows web site visitors to contact listed builders and aircraft owners via email without having to display the builder's email address with a new, secure contact form.
Note to builders and aircraft owners: If you had an account on the previous Sonex Builder Database, you may visit the new database Login page, and click the "Recover Password" link to create a new password and begin editing your aircraft listing via the new Sonex Builder Database.