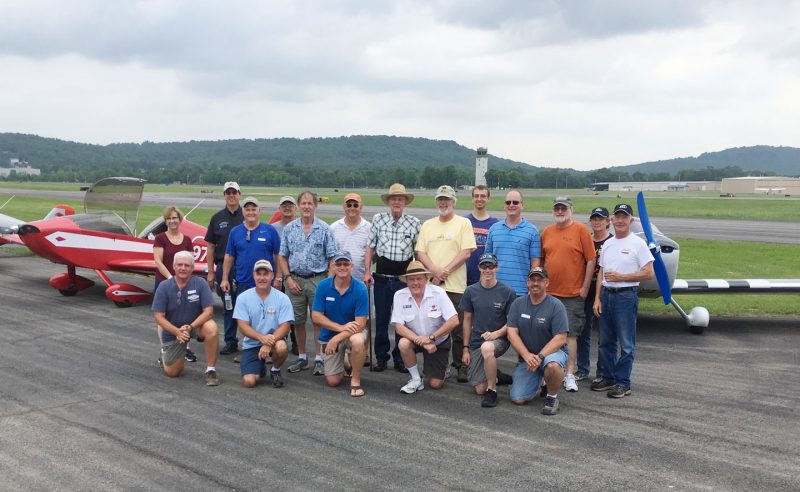 An annual tradition, the Midwest Sonex Fly-In was recently held on June 2nd and was a great success again this year. The following is a report from event co-organizer Rick Wantz:
"The 2018 Midwest Sonex Fly-In is in the books. We had a great turnout and a wonderful time seeing our Sonex friends and making new ones. The morning started at 8 am and Martha Moline from our local EAA chapter was nice enough to make everyone waffles. Bob Mika did a great interview with the local TV station KNWA. We had lots of people fly in to see the Sonex's on display. We had a Sonex from Kansas, Texas, and Mississippi fly in. 35 enthusiasts viewed 5 Sonex Aircraft and 10 other aircraft including 3 RV, a Velocity, and one Gyro. Mark Kingman, Jeff and Isaac Shultz, and Mark Whiddon flew Sonex in from out of state. James Hume was the big door prize winner taking home the new Prince Prop. Mark Kingman also was a big winner taking home the 50% off GRT EFIS system. I think Mark might want to use that on a SubSonex kit! We had a wonderful time and I want to thank everyone for joining us and helping promote the great Sonex line of Aircraft!"
Sonex aircraft would like to thank Rick, the rest of the event's organizers, volunteers and attendees for hosting another great grass-roots Sonex builder event!
Find Sonex Builder Organizations and Events
Organizing Your Own Event? Submit it to our Calendar via the Sonex Contact Form!