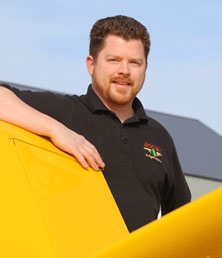 Congratulations to Jason Kmecheck who celebrates his 4-year employment anniversary at Sonex Aircraft, LLC today! Jason joined us in April of 2014 as a CAD Draftsman with a degree in Mechanical Design with an emphasis on 3D Solid Modeling and Rapid Prototyping.
An Army veteran, Jason served for 6 years as a UH-60 Blackhawk mechanic.
Read more about Jason, and the rest of the Sonex Aircraft Team!