Sonex Aircraft Developing High WingAircraft Models!
Sonex Aircraft is proud to present its newest kit aircraft design: the Sonex Aircraft High Wings. Designed for expanded utility, ease of pilot access and to appeal to the high wing enthusiast, the Sonex High Wing offers the legendary Sonex performance and handling in a new configuration. While many kit manufacturers today offer high wing aircraft with a backcountry mission in-mind, we are making our cantilevered wing aircraft in the Sonex tradition of sleek, efficient aerobatic and cross-country performance – The Best Performance Per Dollar!
Subscribe to the Sonex Aircraft High Wing Mailing List for Updates!
The Hornets' Nest R&D Updates mailing list will notify you of the latest Sonex Aircraft High Wing developments:
Sonex Aircraft High Wing News & Development Updates:
---

A new video has just been released by the Left Seat Adventures YouTube channel featuring an interview with High Wing lead designer and Sonex General Manager Mark Schaible. Learn more about the new Sonex Aircraft High Wing designs from Mark in this interview and stay tuned for more to come as we progress with the… Read More
---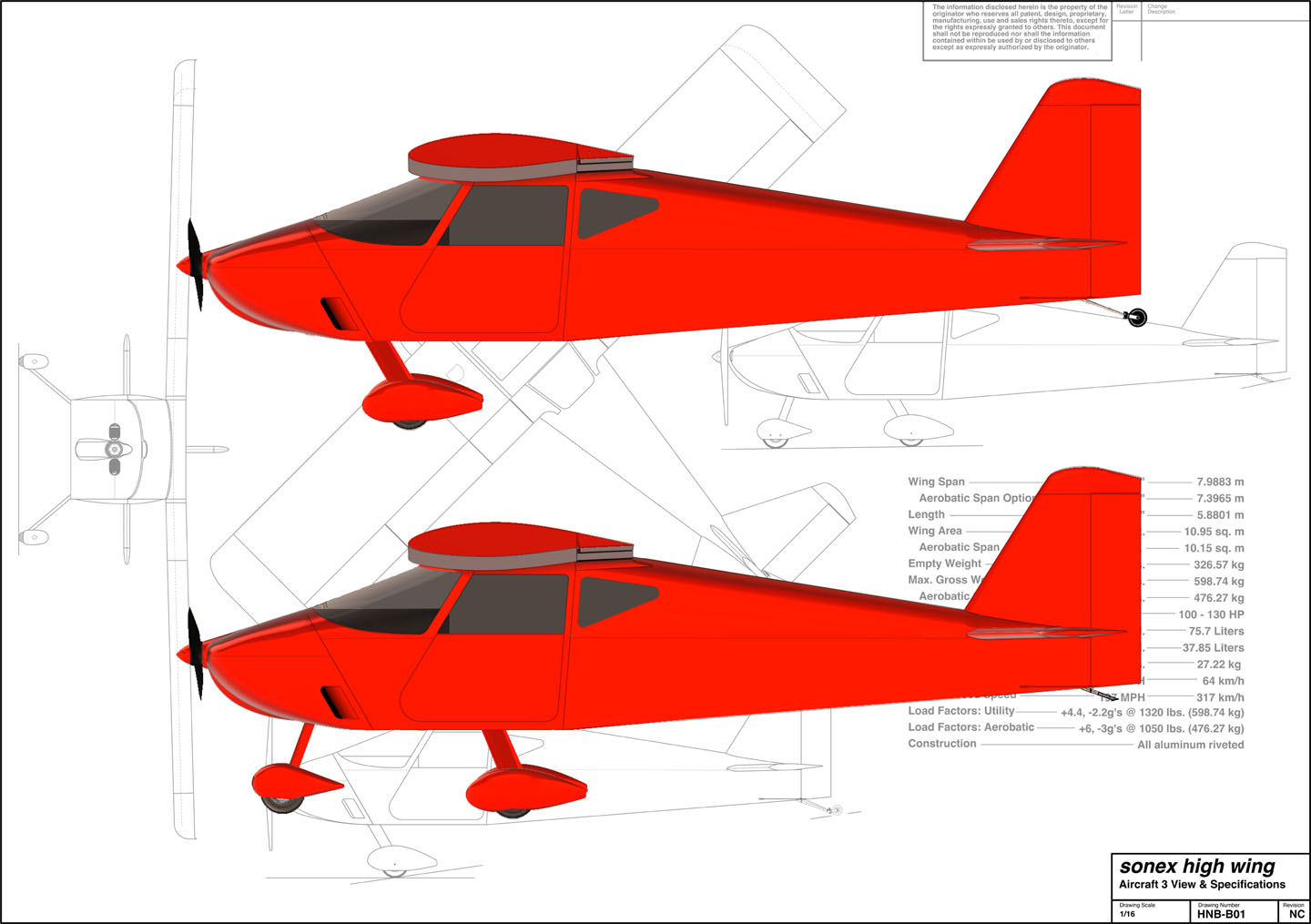 Sonex Aircraft is proud to present its newest kit aircraft design: the Sonex Aircraft High Wings. Designed for expanded utility, ease of pilot access and to appeal to the high wing enthusiast, the Sonex High Wing offers the legendary Sonex performance and handling in a new configuration. While many kit manufacturers today offer high wing… Read More
---