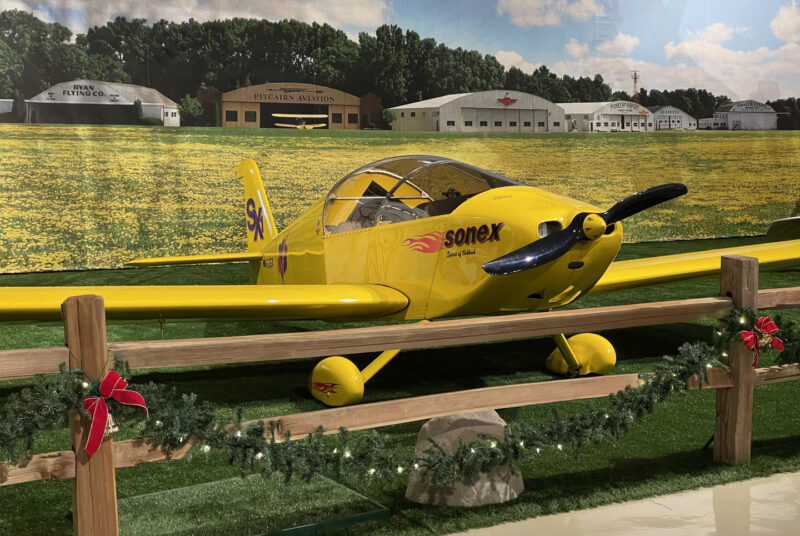 We would like to wish our customers and our amazing staff a very Merry Christmas and a Happy New Year! Thank you for all of your support over the past year, and we look forward to more great things in 2023!
Year-End Sonex Inventory Shutdown, December 23 to January 2:
A reminder, Sonex is once again conducting a year-end shutdown for inventory and other year-end tasks, along with several staff vacation schedules. Our phone lines will be unavailable during this time, however, email correspondence will be replied to as time allows. Note that we will not be processing orders or conducting unplanned shipments during this time. You may contact the various Sonex departments via the Contact Form on our web site.
Pictured above is the original Sonex prototype serial number 0001, also known as "SX1," which is now part of the EAA Aviation Musuem collection. Shown here with some holiday decorations, we only wish that we had green grass and dandelions here in snowy Oshkosh, Wisconsin! As Winter Storm Elliot continues to ravage most of the country today, please be sure to travel safe for the holidays.