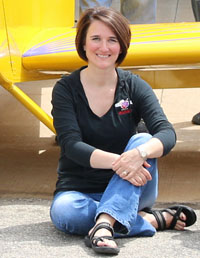 Congratulations to Heather Zahner, who celebrates her 13-year employment anniversary at Sonex Aircraft, LLC this week! Heather joined us in February of 2005 and has grown in her responsibilities to become an increasingly vital and valued member of the Sonex team. A member of our management team, Heather currently serves as Sonex Aircraft's Financial Controller, Manager of Customer
Service and Human Resources.
Read more about Heather, and the rest of the Sonex Aircraft Team!