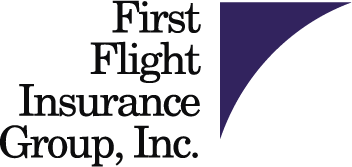 Sonex Aircraft is pleased to announce that First Flight Insurance Group has increased it's eligible weight restriction from 1,150 lbs to the FAA LSA maximum takeoff weight of 1,320 lbs. (1,430 lbs. for amphibious aircraft). This means that the Xenos and Xenos-B Motorglider is now eligible to be insured by First Flight Insurance Group, along with the Sonex/Sonex-B, Waiex/Waiex-B and Onex.
The USUA insurance program offers 3rd party liability insurance and accepts orientation flight time in-type with regular pilots (no requirement for flight time with a CFI), or time in similar handling aircraft. The program has an affordable fixed annual premium, there is no charge for a second pilot on the policy, and no charge for adding additional insured landowners.
First Flight Insurance Group's USUA program is a great option to serve many of our customers' insurance needs in our most-popular aircraft models, especially during Phase I of kit aircraft operating limitations.