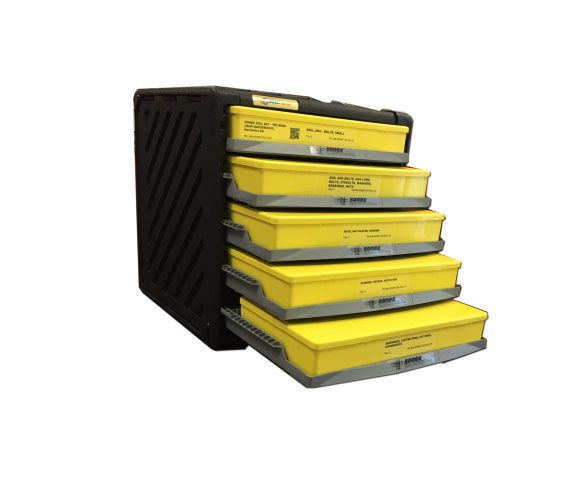 Sonex Aircraft, LLC is pleased to announce that Hardware Kits from WBParts are now available for Sonex-B and Waiex-B aircraft!
WBParts SmartKits are provided in sturdy impact-resistant plastic toolbox drawer assemblies that are organized, labeled and filled by hardware type and include QR codes for easy re-ordering.
Effective December 21st, all new Sonex-B and Waiex B Complete Airframe Kit, Kit-Minus-Tail Package and Quick Build Kit orders will include WBParts SmartKit hardware packages with updated kit pricing, and SmartKits can also be purchased separately from the Sonex Web Store. Additionally, B-Model Hardware Lists are now available for download from our Hardware web page.
SmartKits bring Six-Sigma / Lean Manufacturing principles to the kit builder's hangar. SmartKits save time and organization, and shortens overall time to completion. Genuine component parts are in each SmartKit and provide manufacturing trace. SmartKits will keep your parts more organized, giving a more enjoyable and fulfilling kit-building experience. Best of all SmartKits can increase the ease of FAA Airworthiness inspection because they incorporate FAA Safety Values.
---