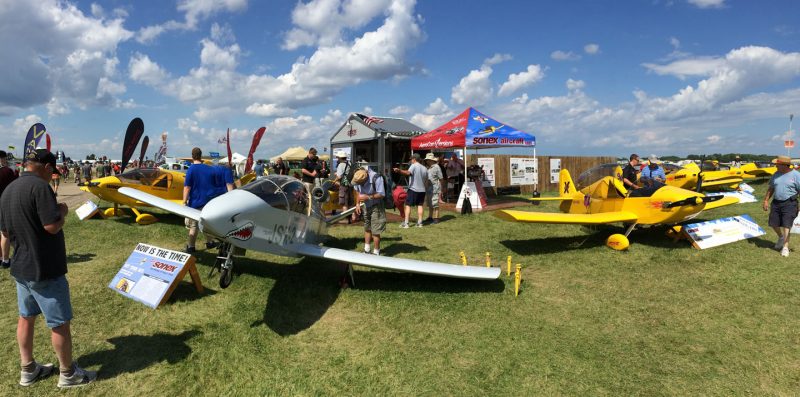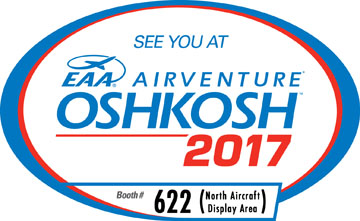 As always, Sonex Aircraft will be exhibiting at the 2017 EAA AirVenture Oshkosh air show. Stop by and see us in the North Aircraft Display area Booth 622!
Factory Tours Daily!
Sonex will be offering tours of our factory headquarters facility every morning, Monday July 24th through Friday July 28th at 9am, and Saturday July 29th at 10am. You can drive directly to Sonex Aircraft, or RSVP to catch free transportation from the Sonex exhibit booth on AirVenture grounds (transportation back to AirVenture grounds also provided). Sign-up for a tour and RSVP for transportation by Contacting Sonex.
Part Order Pickups During AirVenture:
Sonex Aircraft will again be accomodating part order pickups during AirVenture this year. All part orders must be made in-advance. We recommend that all orders be placed as soon as possible prior to AirVenture to help ensure availability.
Pickups will be made by appointment only, and appointments will be available during the following dates & times:
Sunday, July 23 (Sonex Open House): 10am to 2pm
Monday, July 24 through Friday, July 28: 8am to 11:00am
Note that the office may be closed early on any given day during AirVenture if no pickups are scheduled. Any questions about AirVenture part order pickups may be directed to our Customer Service team via our Contact Form.