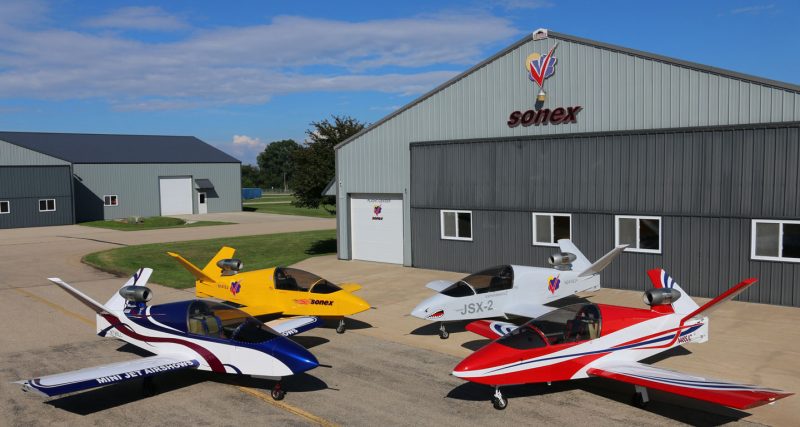 AirVenture is officially here! Although weather kept most customer aircraft away for our 15th Annual Sonex Open House and Homecoming Fly-In today, we still had a great turnout for the event and enjoyed meeting and talking to everyone. Two customer SubSonex Personal Jet aircraft are here in Oshkosh for AirVenture 2018, and we took the opportunity to do a photo shoot of the two aircraft with our two SubSonex JSX-2 factory prototypes. You can see  these beautiful customer SubSonex's brought by Tom Larkin (front, left) and John Corneal (front, right) this week  near the Homebuilders Hangar.
AirVenture Hours:
Note that we will have limited hours at Sonex factory headquarters during the show.
The Sonex office and phone lines will be open M-F, 9-11am.
The Sonex Technical Support phone line will be closed this week, but tech inquiries submitted via our Contact Form will receive responses as time allows.
We can't wait to see you this week at our Sonex Exhibit Booth#622 or at one of our forums or Factory Tours. Have a great AirVenture!