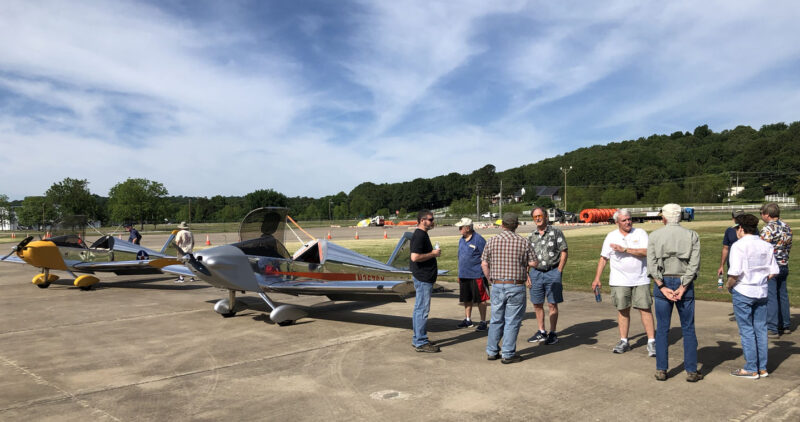 The 2022 Midwest Sonex Fly-in is in the books, held at Drake Field Airport (KFYV) in Fayetteville, AR on June 4th! A wonderful time was had while new friends met and shared their Sonex building and flying experience with some 30 attendees this year. Two Sonex aircraft were in attendance this year but the enthusiasm was great even though turn out was lower this year. Rumor has it that The Midwest Sonex Fly-in may be moving back to the Kansas City / Topeka Kansas area next year.
"Many thanks to Sonex Aircraft for supporting this years event and producing a wonderful line of kit aircraft!" writes event co-organizer Rick Wantz. "Lonnie Prince with Prince Aircraft has provided yet again a Free Prince Elliptical prop to a builder/owner who attended. This was the 5th Prop Prince Aircraft has given away at the Midwest Sonex Fly-In and We can't thank Lonnie enough for his continued support of the Sonex building community! GRT Avionics gave away a $500 coupon off any EFIS system to one lucky Sonex Owner/Builder who attended this year as well. Thank you GRT Avionics for your continued support! ATS Aircraft Tool Supply yet again provided tools for our door prizes. Thank you to all of the attendees that drove or flew in to help make this another wonderful Midwest Sonex Fly-In!"
Thank you Rick and other organizers for hosting yet another very successful Sonex builder event!