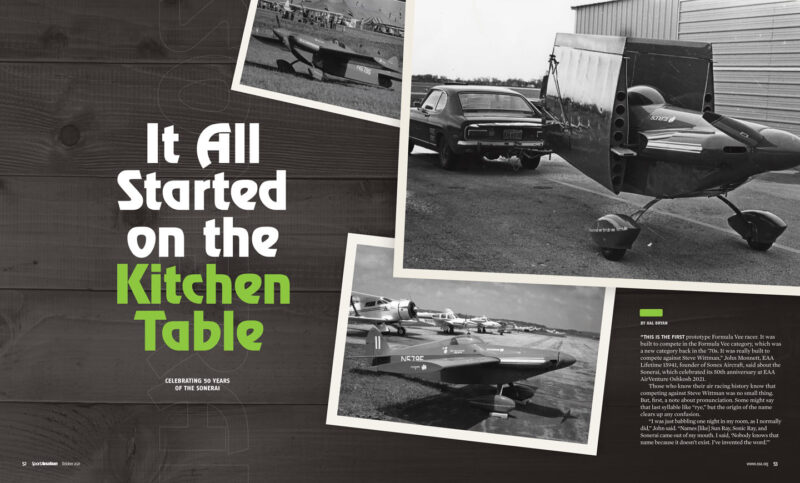 The Sonerai turned 50 years old in 2021 and EAA
celebrated the milestone at EAA AirVenture Oshkosh
with the display of John Monnett's original Sonerai I, forums about the aircraft, and by featuring the Sonerai on the "I Flew My Homebuilt to Oshkosh" patch given to all homebuilders flying into the event in 2021.
Now, EAA Sport Aviation has commemorated the occation with a feature article in the October issue of the magazine. The 10 page story includes original photos and an interview with John about those early days, and also features a couple of the special Sonerai aircraft brought to AirVenture 2021 by builders. Read the Article Now!
The Sonerai line of aircraft were brought back into the Sonex Aircraft, LLC fold in 2020 with plans and key parts available for purchase.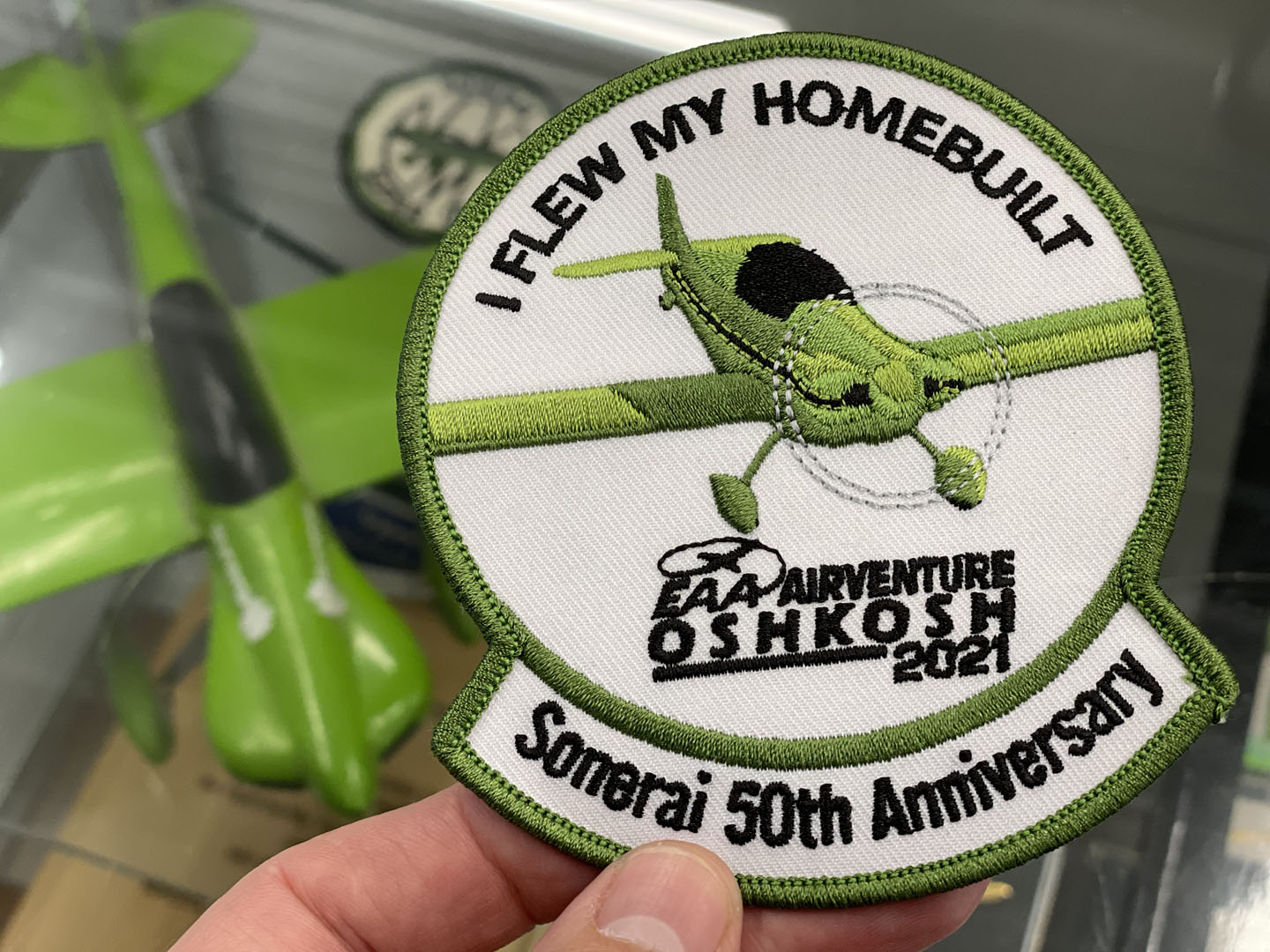 John Monnett Biography:
"John Monnett: from Sonerai to Sonex"
by Jim Cunningham
This 150 page biography of Sonex founder and President John Monnett was written by a Sonex builder and tells the inspiring story of the history behind Sonex Aircraft and AeroConversions products. Signed Copies are available directly from the Sonex Web Store!