Please note that links on older archive pages are often not active. These pages serve purely as an informational archive. If you have trouble obtaining the information you need from this site, please email the webmaster with your questions.
---
Sonex Aircraft, LLC is pleased to announce three new products available to builders and enthusiasts:
Stratomaster Maxi Singles Package   $845.00
While digital instrumentation keeps getting more and more complex and feature-packed, Sonex Aircraft, LLC is pushing in the opposite direction, more in keeping with our "Reality Check" philosophy for sport flying.
Sonex Aircraft are definitely not "head-in-the-cockpit" aircraft, and the Stratomaster Maxi Single Package offers the best that modern digital instrumentation has to offer, without all the confusing complexity and learning curve associated with other "Glass Panel" instrument packages being marketed in sport aviation today. Find Out More!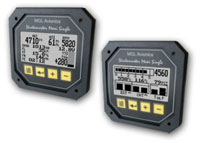 Sonex Sweatshirts Now Available   $25.00
Just in time for the Fall flying season, Sonex Aircraft, LLC has added these high-quality Embroidered Sweatshirts to our line of merchandise and apparel. Available in Gray or Black and sizes ranging between Large and 2XL.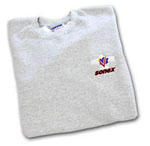 Sonex, Waiex and Xenos 3-View Drawings  $10.00
Perfect for modeling, or to determine your aircraft's paint scheme, 1/16 scale 3-View Drawings of all Sonex Aircraft are now available in non-serial-numbered 24″x36″ prints.