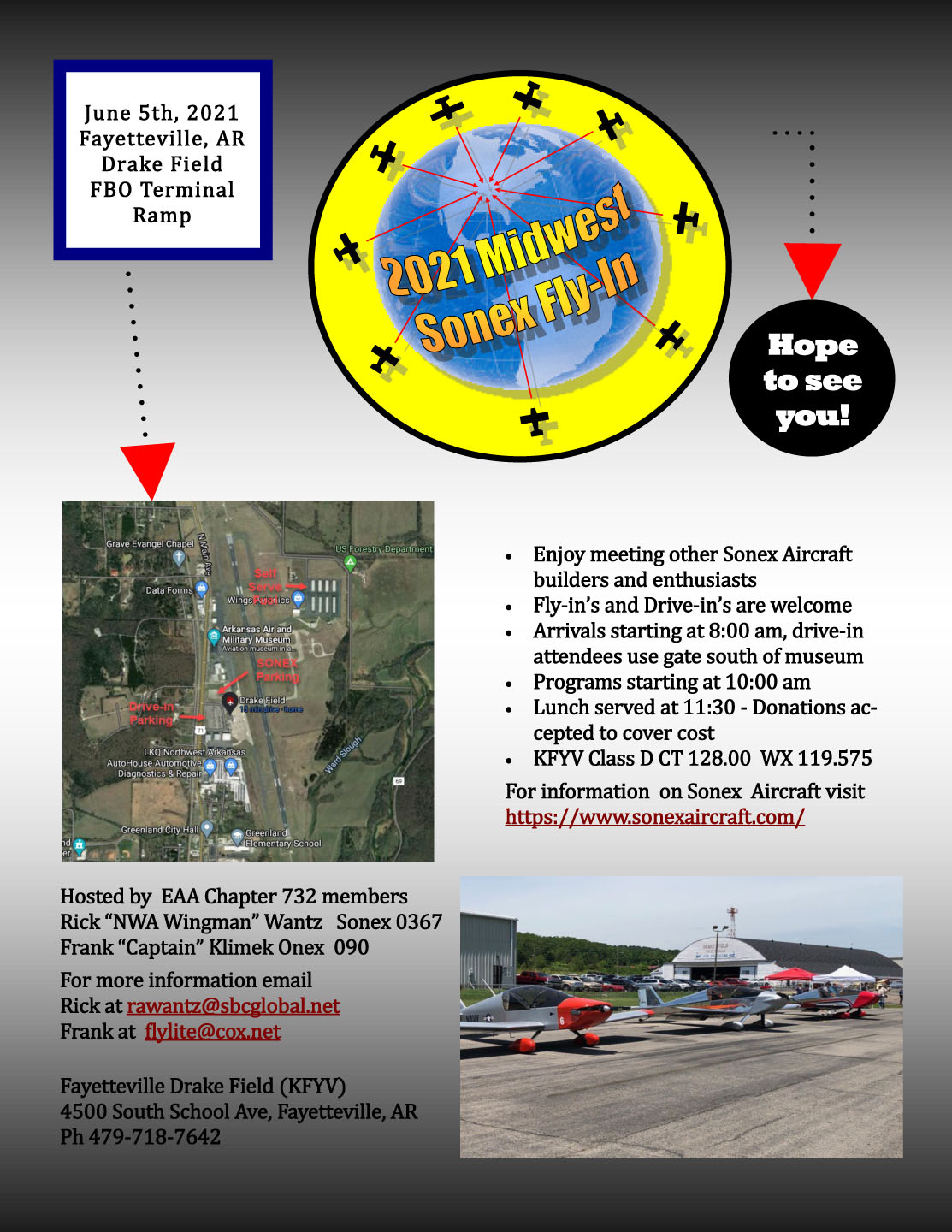 Welcome all Sonex Enthusiasts! Save the date – Saturday June 5th 2021 KFYV Drake Field Airport Fayetteville, AR. Once again, the event will be hosted by Rick "NWA Wingman" Wantz and Frank "Call the tower" Klimek.
The date is Saturday June 5, 2021 starting at 8:00 a.m. and finishing when the last plane departs.
Enjoy meeting other Sonex Aircraft builders and enthusiasts.
Fly-in's and Drive-in's are welcome.
Arrivals starting at 8:00 am, drive-in attendees use gate south of museum.
Programs starting at 10:00 am.
Lunch served at 11:30 – Donations ac-
cepted to cover cost.
KFYV Class D CT 128.00 WX 119.575
See the Photos from Last Year's Event!
Hope to see you there.
Hosted by EAA Chapter 732 members
Rick "NWA Wingman" Wantz Sonex 0367
Frank "Captain" Klimek Onex ONX0090
Fayetteville Drake Field (KFYV)
4500 South School Ave, Fayetteville, AR
Phone: 479-718-7642