Laser-Cut Metals Kit:

The Sonex Laser-Cut Metals Kit includes all laser-cut skins, formed wing and tail leading edges, fittings, gussets, and plates along with sheets of un-cut flat stock. All holes are located per plan and precision cut by CNC laser. This kit saves you hundreds of hours of layout and fabrication time!
Precision Laser-Cut Pilot Holes allow builders to fabricate all major structures of the aircraft with no special jigs or fixtures, and skins that incur damage or hangar rash can simply be drilled-out and replaced with new laser-cut skins with perfectly-matching holes.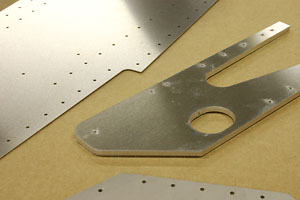 Laser-Cut precision parts up to 0.190 thick!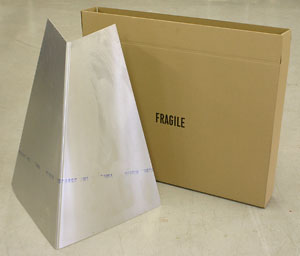 Laser-Cut and Pre-Formed
Wing and Tail Skins
The Sonex Laser-Cut Metals Kit includes all parts listed below. Click the "Order Now!!" button to place an order for this sub-kit online (you must be a valid Sonex plans holder to purchase parts). To purchase individual parts, click on a part number or description.
This kit must be shipped via LTL motor freight due to its large size. Parts ordered individually may be shipped via UPS.

Sonex Laser-Cut Metals Kit:


You must be logged-in as a Sonex Aircraft plans owner to view this product category.